Your students will upload answer as a file on their assignments, answers files can be an image, pdf file or document file.
studnets login to their student portal
Access assignment module from the main left menu, click on Assignments.

3. You will find your current assignments in the below image.

Click on the blue upload assignment button beside assignment entry that you want to upload the answer to it.



Student can only upload answers if:
Assignment deadline not reached yet, students can't upload answers on reached dead-time assignments.
If a student tries to upload answer on reached dead-time assignment, the system will display this error: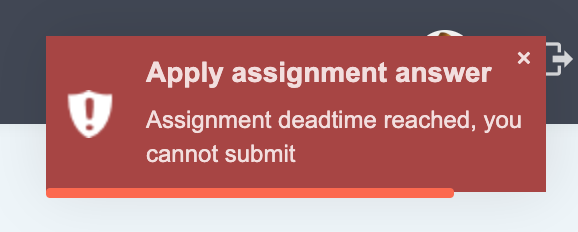 Each student can upload an answer only once, a student can't re-upload answer if he uploaded it before.