SchoolBic offers a leaderboard for your teachers to make a competition between them to do their best.
You can assign and remove teachers from leaderboard from inside teachers module.

1. Access teachers from the left main menu, select Employees => Teachers.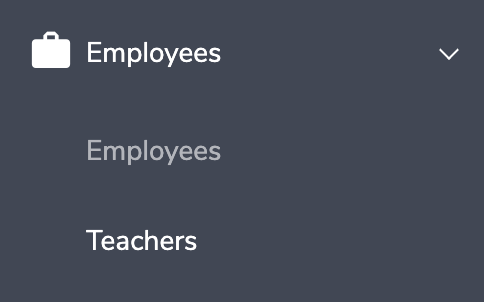 2. Click on Teachers.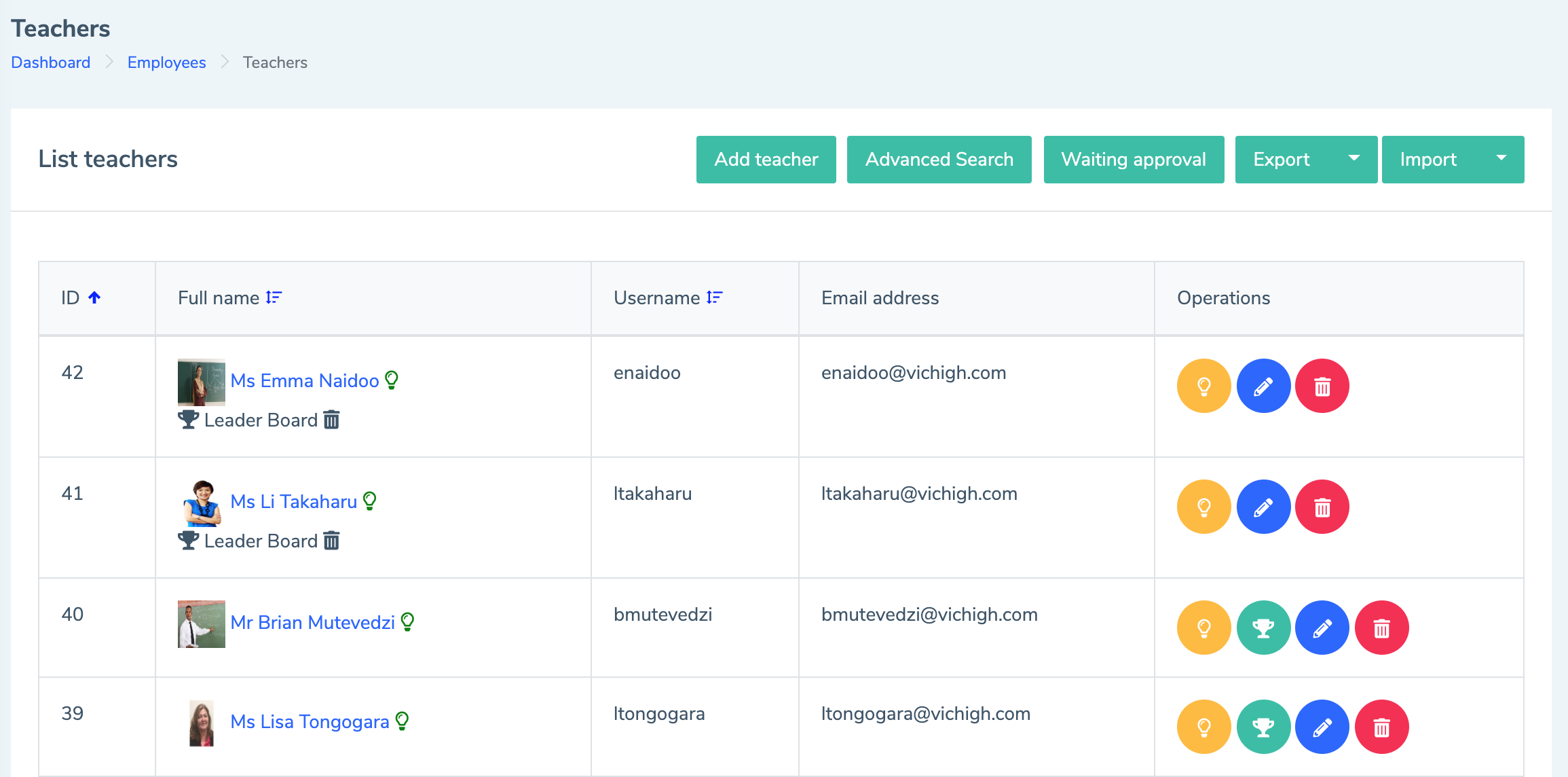 3. To add a teacher to teacher's leaderboard, click on leaderboard icon shown in the below image.

If the teacher is currently on the teacher's leaderboard, you will find an indicator below teacher entry.

​To remove a teacher from the leaderboard, click on remove icon beside Leaderboard on the above image.