Any institute needs to manage its study materials. Study Materials module allows you to track and manage materials files of your institute.
In this module, you can add files related to specific subjects on classes.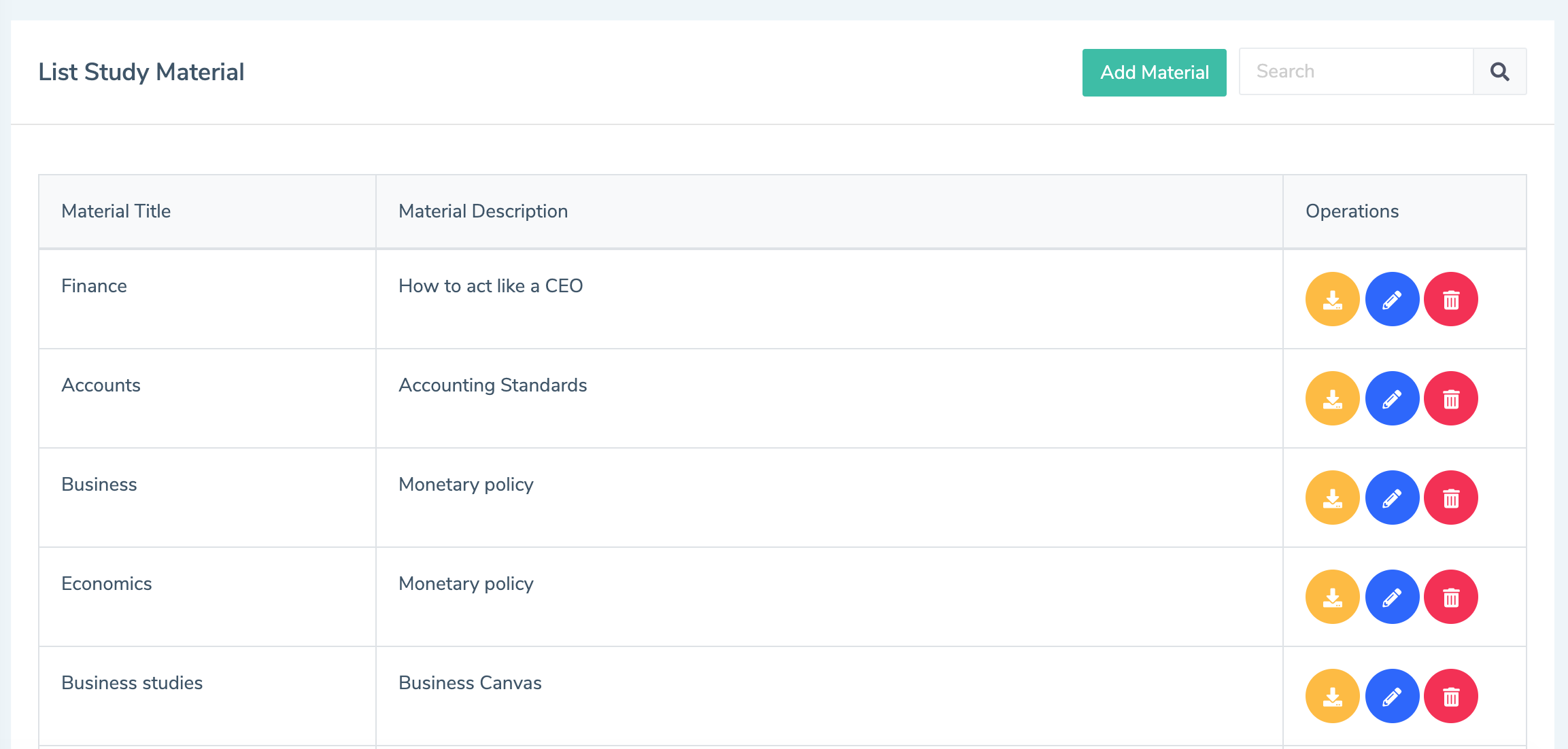 You can control materials items from the buttons beside every entry.
First left button for download file of this material.

The second button to edit the entry and the third button to remove the entry.