To send mobile Mail/SMS, Go to Mail / SMS Module from the left panel.

Form of sending Mail/SMS messages appears :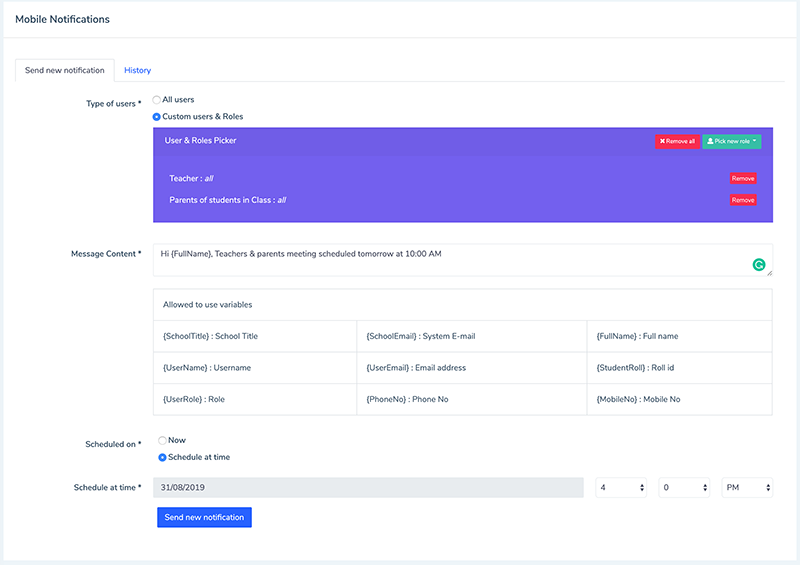 While sending, You'll be able to :
Accurately selecting the targetted users by using Users & Roles picker
Load from previously created templates inside Notifications actions
Add variables to be replaced while run-time messages sending
Schedule message to be sent immediately or on pre-configured time.
After complete typing messages details, Click on Send new Notification Button, System will schedule the message for sending to the target users.