1. Go to Administrative tasks on top of the page.
2. Select General Settings.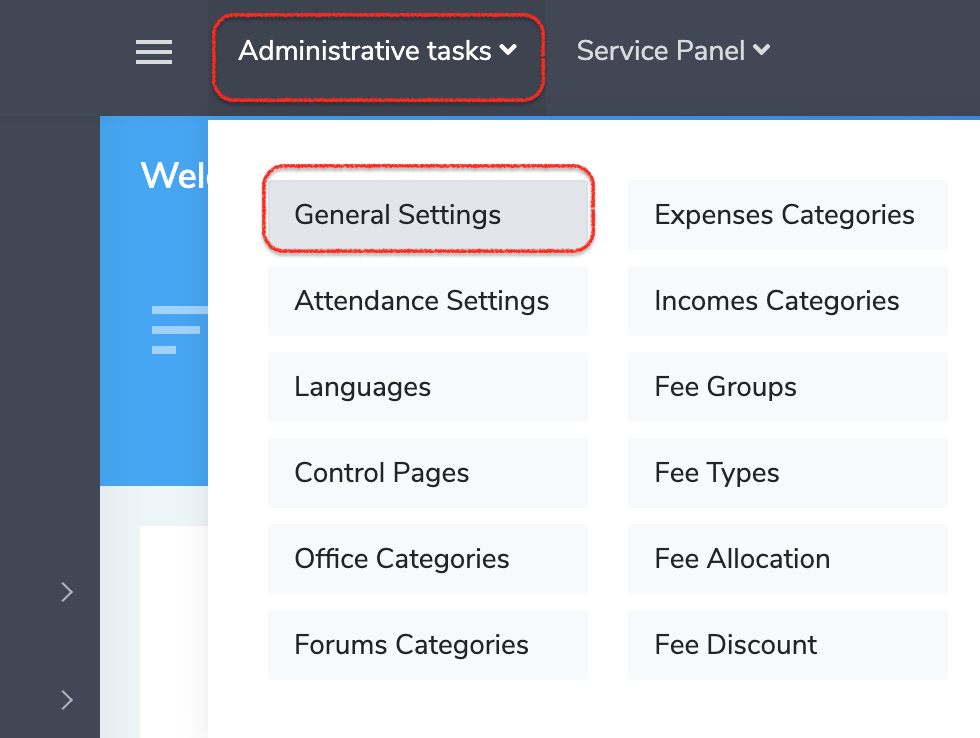 3. Select the Public registration tab from the left menu.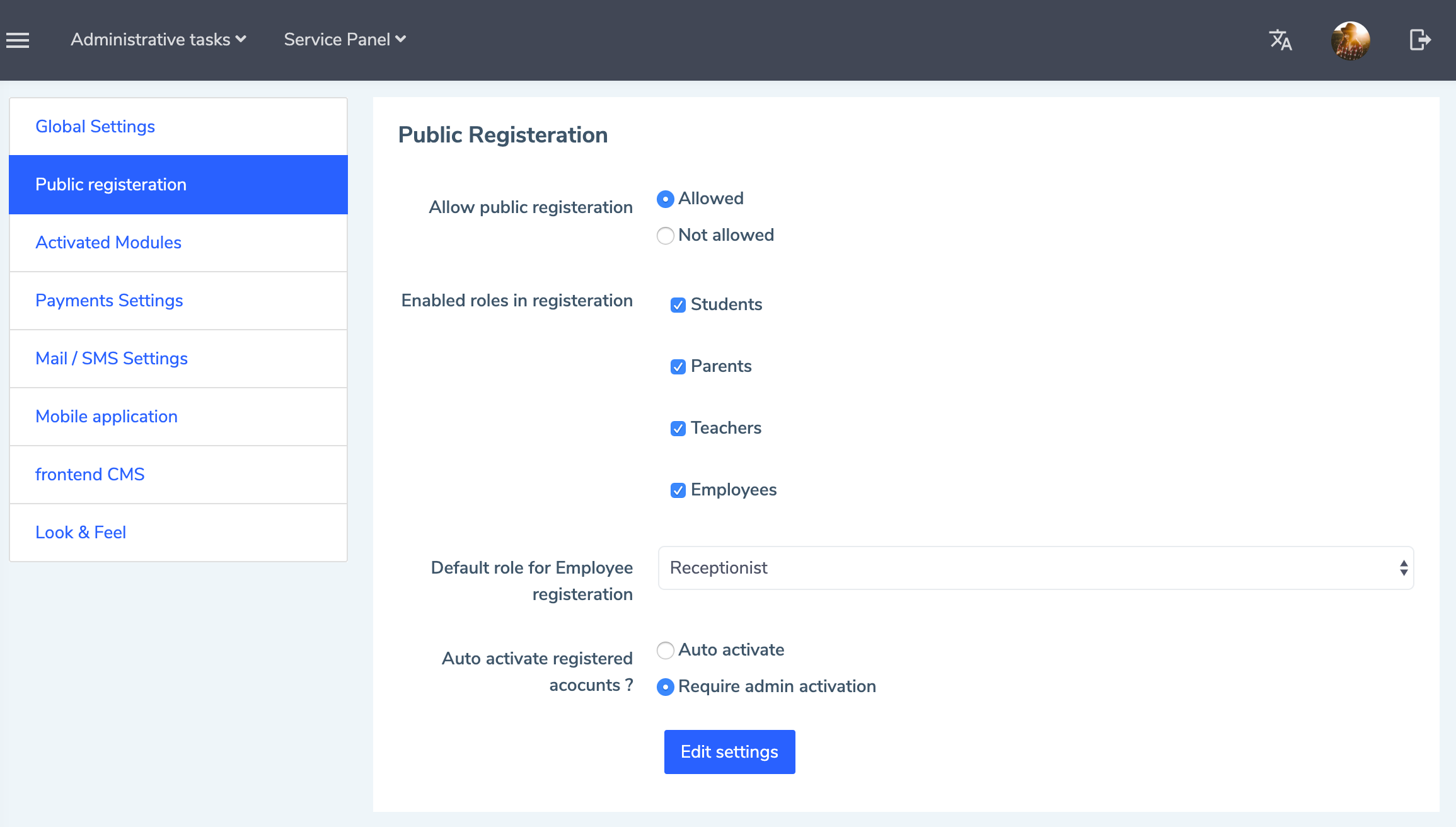 You can enable and disable public registration system, control who is able to register on public registration.
Select the default role for the public registration based on defined permissions roles.

Auto activate registered accounts to accept registered users with approval from administrators. If you disable this option, registered users will wait until administrators accepted your registration from Waiting approval menu on Students, Parents, and Employees.