Here you can control payment settings and payment gateways integration configuration.
SchoolBic offers a variety of payment gateways to integrate with, enable your members to pay your institute invoices through this gateway.

1. Go to Administrative tasks on top of the page.
2. Select General Settings.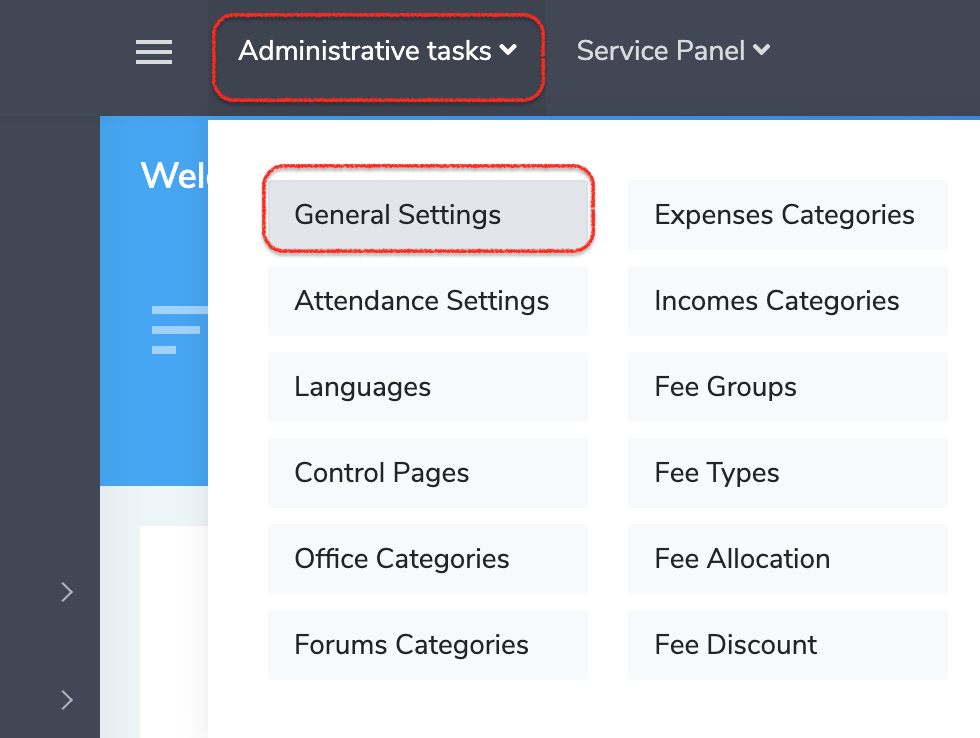 3. Select the Payment Settings tab from the left menu.
Following options to control currency and tax percentage.
Currency Code ( 3 Phrases like USD )
Currency Symbol (like $)
Payment Tax %
Next options to set your gateway information, please contact one of the following gateways to get integration data and fill this data on our portal.
Paypal
Stripe
2Checkout
PayUmoney