Every institute needs to control its media. Media center module allows you to manage albums and media of your institute.
Media center consist of Albums and Media.
Albums: #
Albums are the containers of media items, album has title, description, and image used as a cover for this album.
Media: #
Media is maybe ( Photo or Youtube video or Vimeo video ), media may be added inside albums or on the first main page of Media Center without a parent album.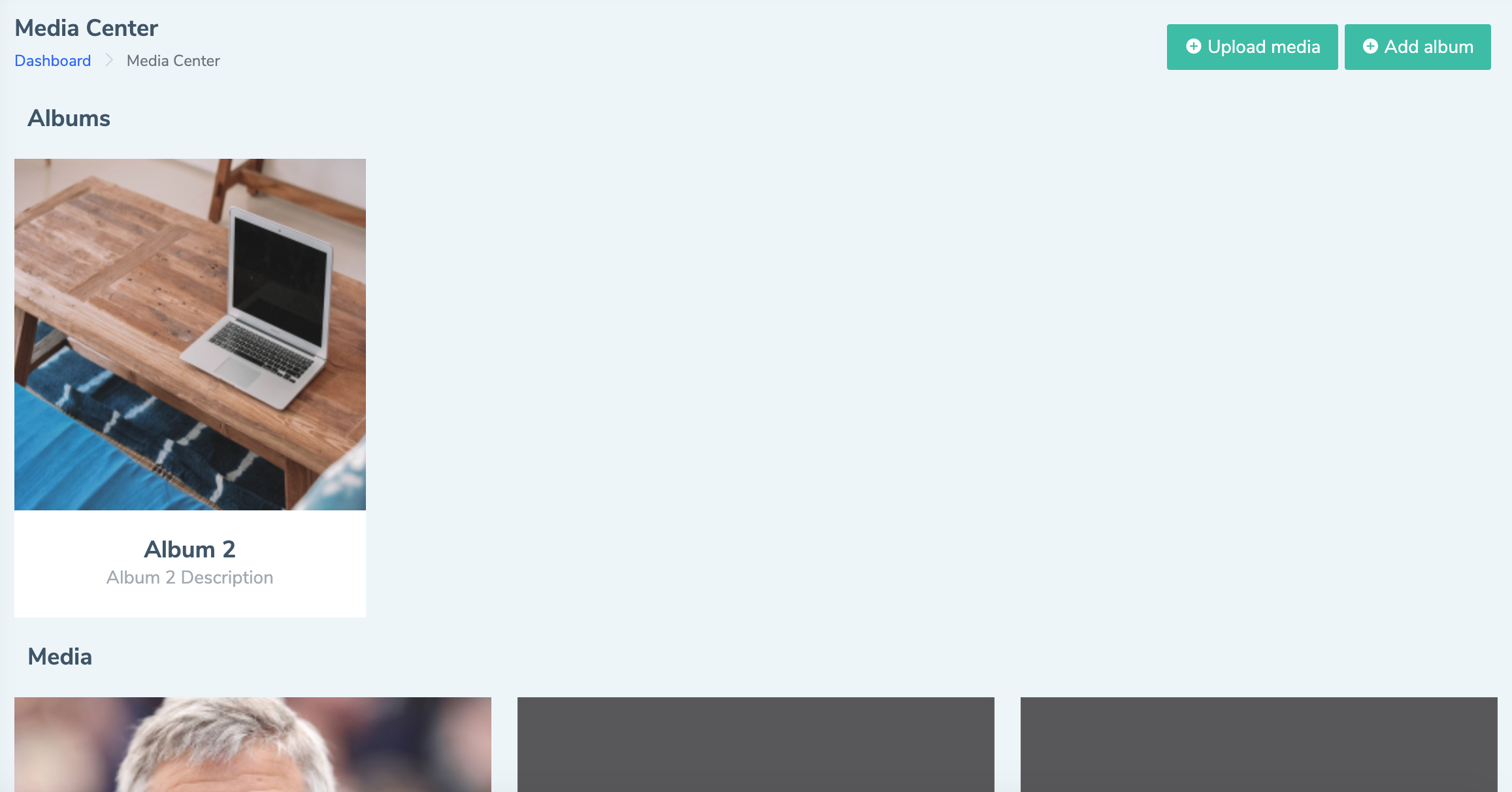 You can explore any album or media item by hover using your mouse into item you would like to explore, this will display three option:
1. First button on left, to explore this item.
2. The second button to edit item.
3. The third button to remove the item.