You can control hostels by clicking on Hostel Management from the main left menu, click on Hostel.
You will find the hostels of your institute.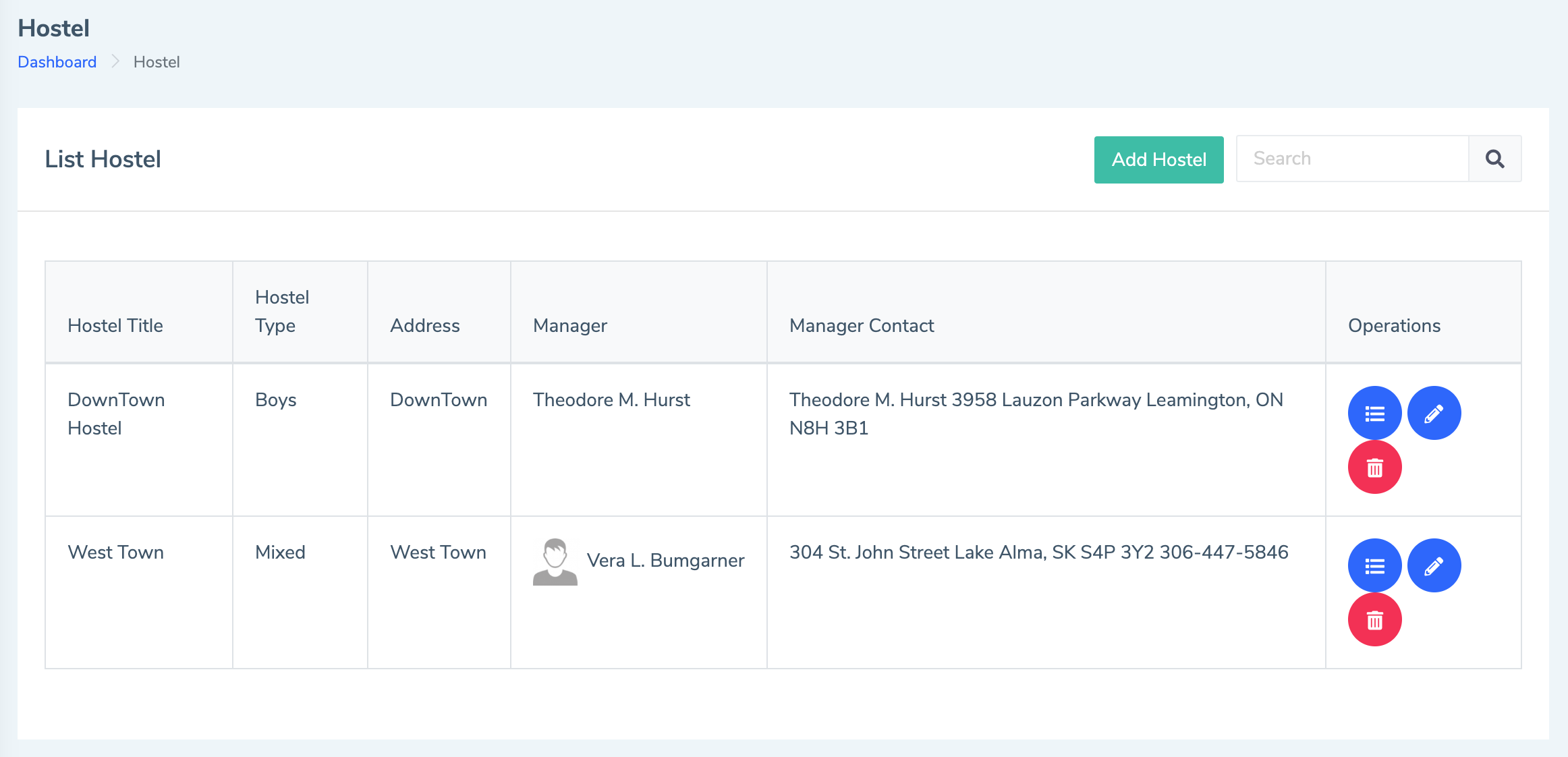 You can view subscribers of this hostel by clicking the view button (below).
This will view the list of hostel subscribers with full details of every subscriber.