Here you can manage routes members, you will find route information on top of the page.
Click on transportation from the left menu.
Select routes.



You will find the list of routes as the below image.


Click on the Manage Members button on the route.

5. You will find the list of route members.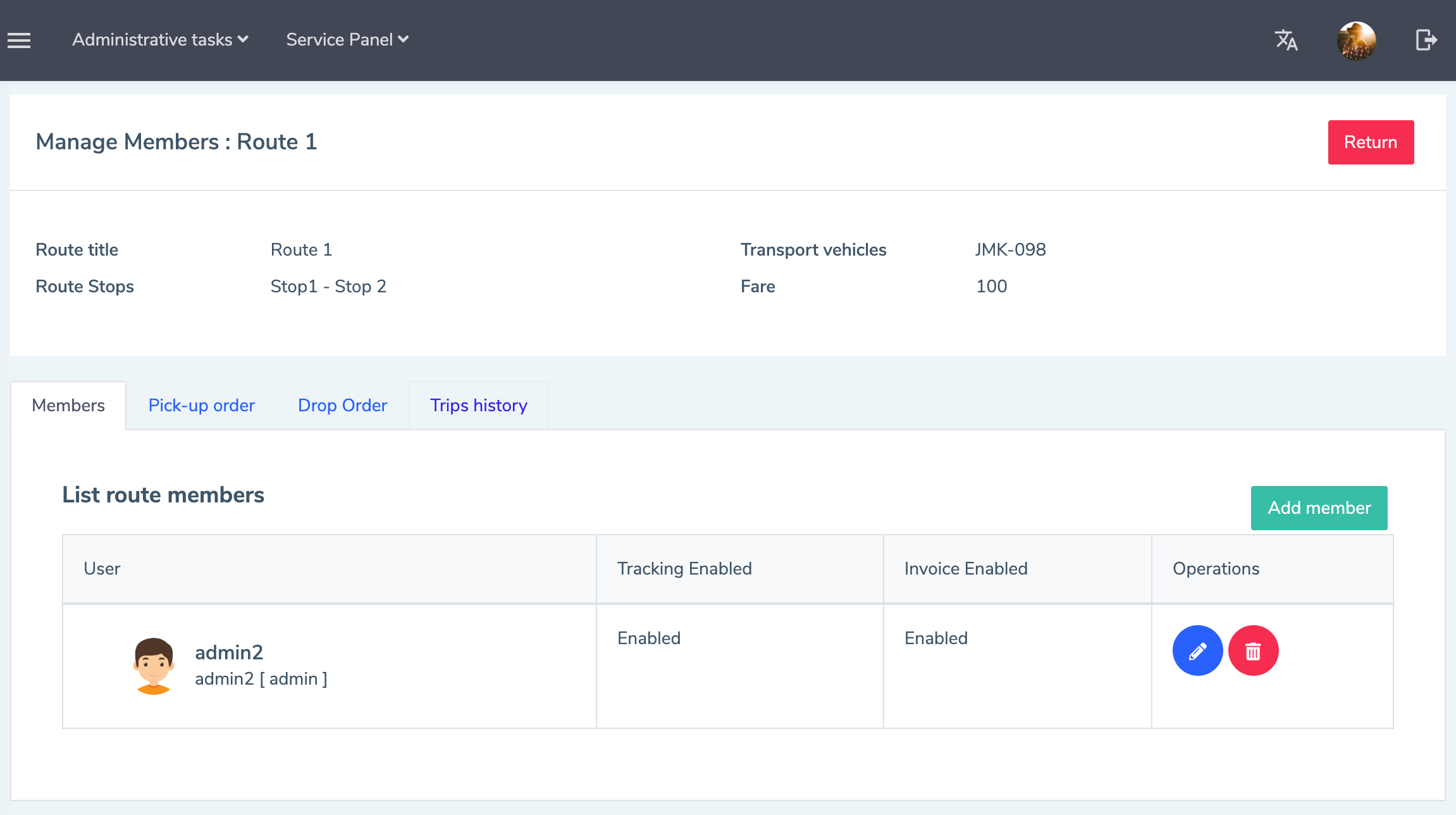 First tab to add members on the route, on this list you can find current members of the route.
You can edit any entry by clicking on the edit icon beside the entry, also can remove any entry by clicking on the remove icon beside the entry.
Click on the Add member button or edit any entry. 
 
When adding a new member, you can search about members using email, name or username, ( user can be assigned to only one route).
After selecting the member, you need to assign this information:​
​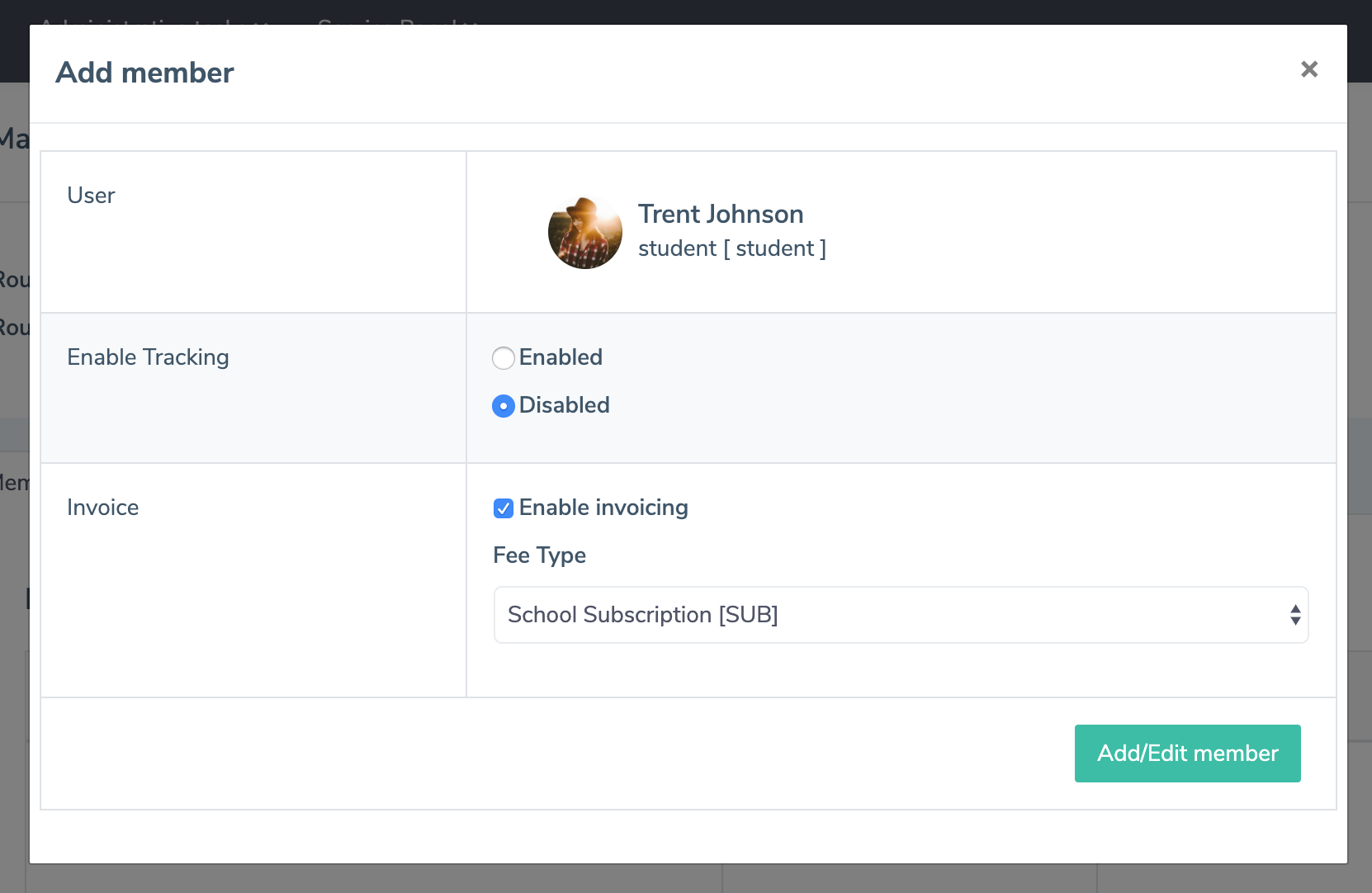 ​Enable Tracking: Tracking feature allows you to add this member to SchoolBic Tracking ( Tracking feature is a standalone feature, so this feature is not included in our basic system, you need to subscribe to the professional plan )  which will give members following advantages:

The member location will be visible to the bus driver on our Mobile app map to pick him by his location. Also for the return trip after finish academic day to drop this member at his home location again.
Parents of this member will track bus place and status of this member ( Picked up at bus or absent or dropped at his home for return trip ).
Sending notifications to this member and his parents when the bus is about to arrive to pick him up or when the bus is about to drop him off at his home on the return trip. Also, sending notifications when this member picked-up at up and if absent or dropped-off at home.
Pick-up location ( Only visible in case of Tracking is enabled ): This is the pickup location of this member like the location of his home, this location will be used as pickup location and drop off location of this member for return trips after finish academic day. Click on ( Change Map Location ) to change member current location.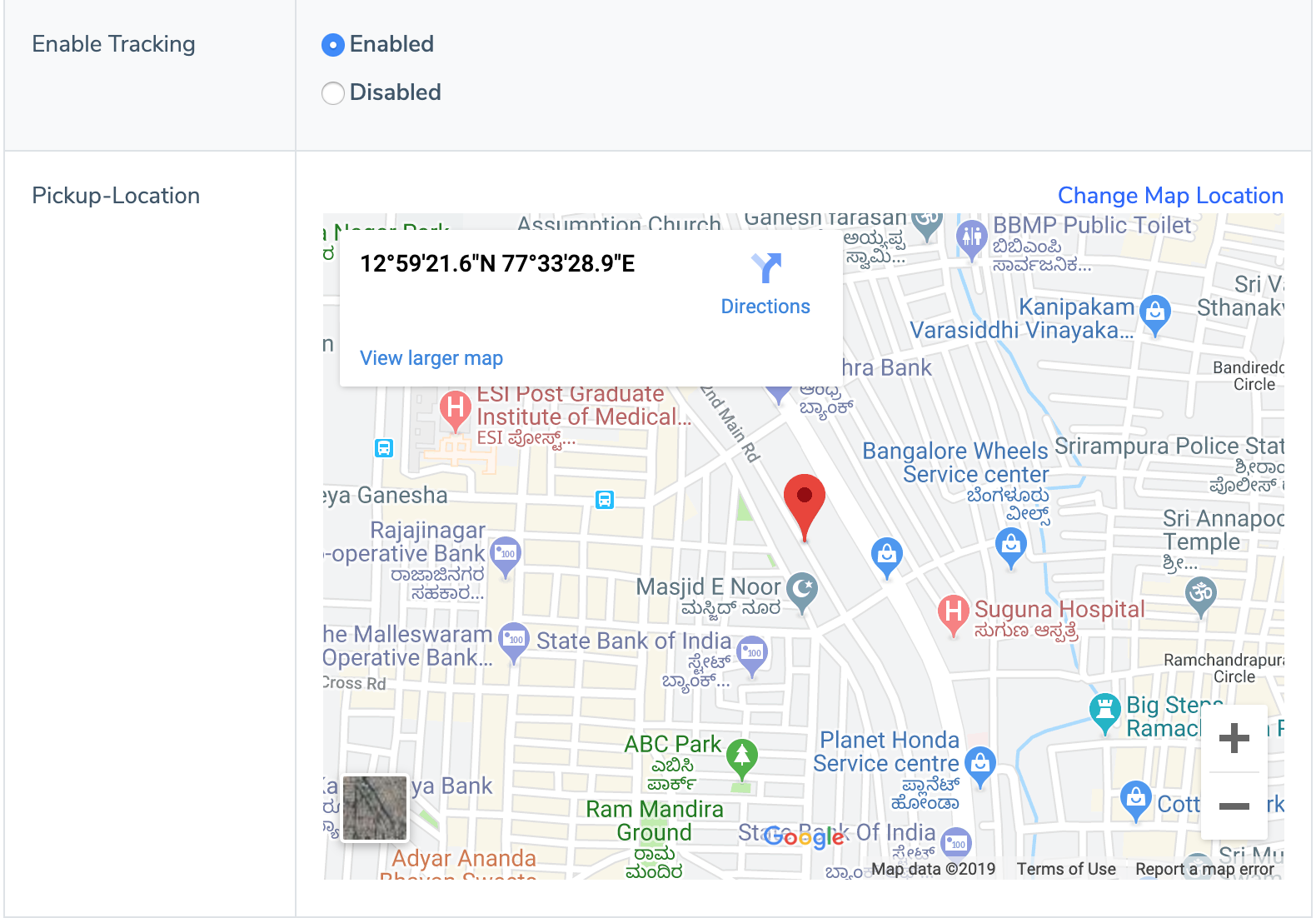 Invoice: Click on Enable invoicing, and select Fee Type to automatically add an invoice for this member to be paid as fees for this transportation service.
3. Click Add/Edit member.
Very Important Note: You need to add institute location to enable all features that depend on institute location.

1. Click on Administrative tasks, the select Attendance Settings.

2. Select Location-Based Attendance.

3. Select your institute location on the School Location section. Click on ( Change Map Location ) to change the current location.