Here you can control the look of the portal, these changes will change look on all members portals.

1. Go to Administrative tasks on top of the page.
2. Select General Settings.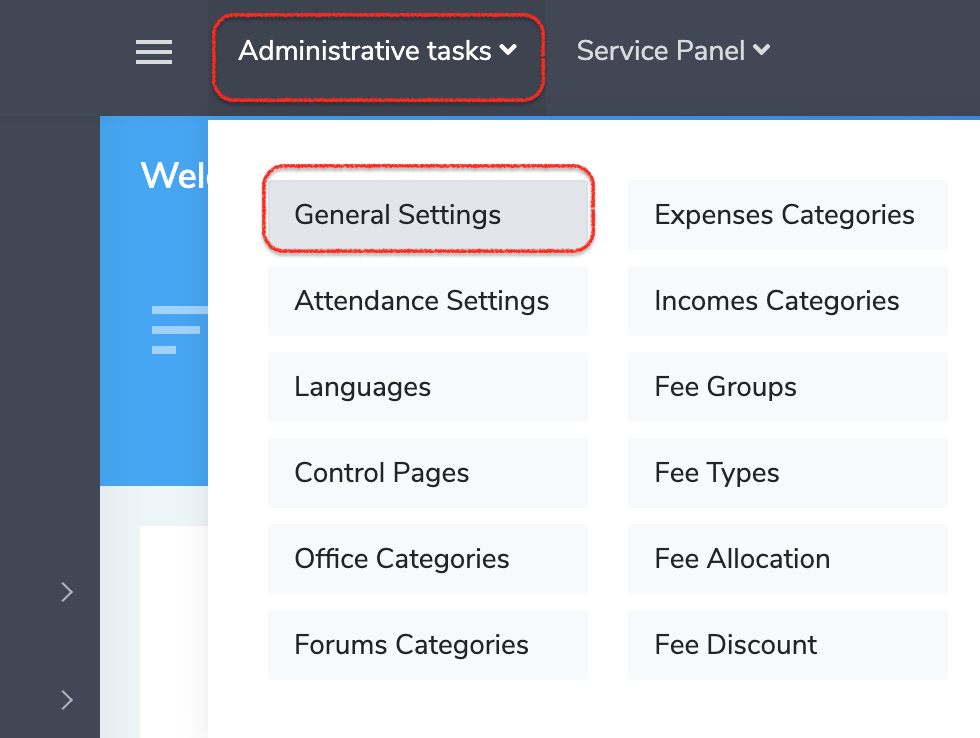 3. Select the Look & Feel tab.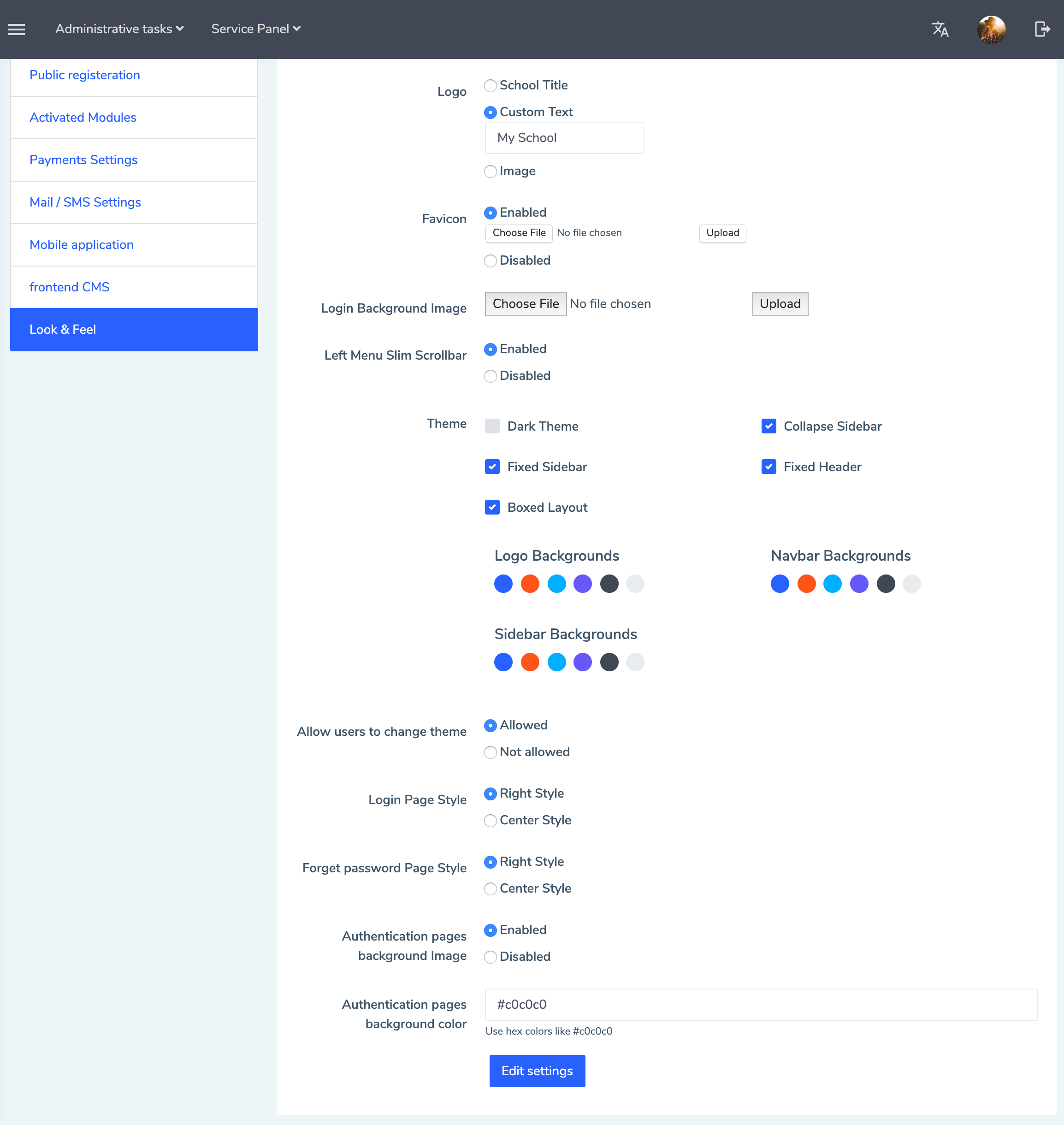 Here you can change school visible name that visible to users on multiple places on portal like that visible on the top-left corner of portal pages and on the login screen, you have multiple options:
School Title: to use the default name of the school name.
Custom Text: use custom text as you prefer.
Image: display image instead of text like your school logo ( Light theme: image recommended to be dark to be visible, Dark theme: image recommended to be light to be visible, and image on the login screen)

Favicon: here you control the small icon that appears left of your institute name on the browser tab.
Login Background Image: background image that will appear on the login page.


Left Menu Slim Scrollbar: to apply slim scrollbar on the main left menu – this change applied to your institue members



Theme: here you can control your portal theme colors and modes.
Allow users to change theme: allow if you want users able to change theme on their portals, any changes on the theme that the user made will be applied to his portal only.





Login Page Style: the style of the login page, to view login form on the right or on center.
Forget password Page Style: the style of the forget password page, to view forgot password form on the right or on center.
Authentication pages background Image: to apply the image on authentication pages as background.
Authentication pages background color: to set color of authentication pages in case not using an image background.