Here you can add your inventory items and its codes.
Click on Inventory, select Item Coding.


You will find current items codes.

Add / Modify items coding
You can edit any entry by clicking on the edit icon beside the entry, also can remove any entry by clicking on the remove icon beside the entry.
Click on the Add item button or edit any entry.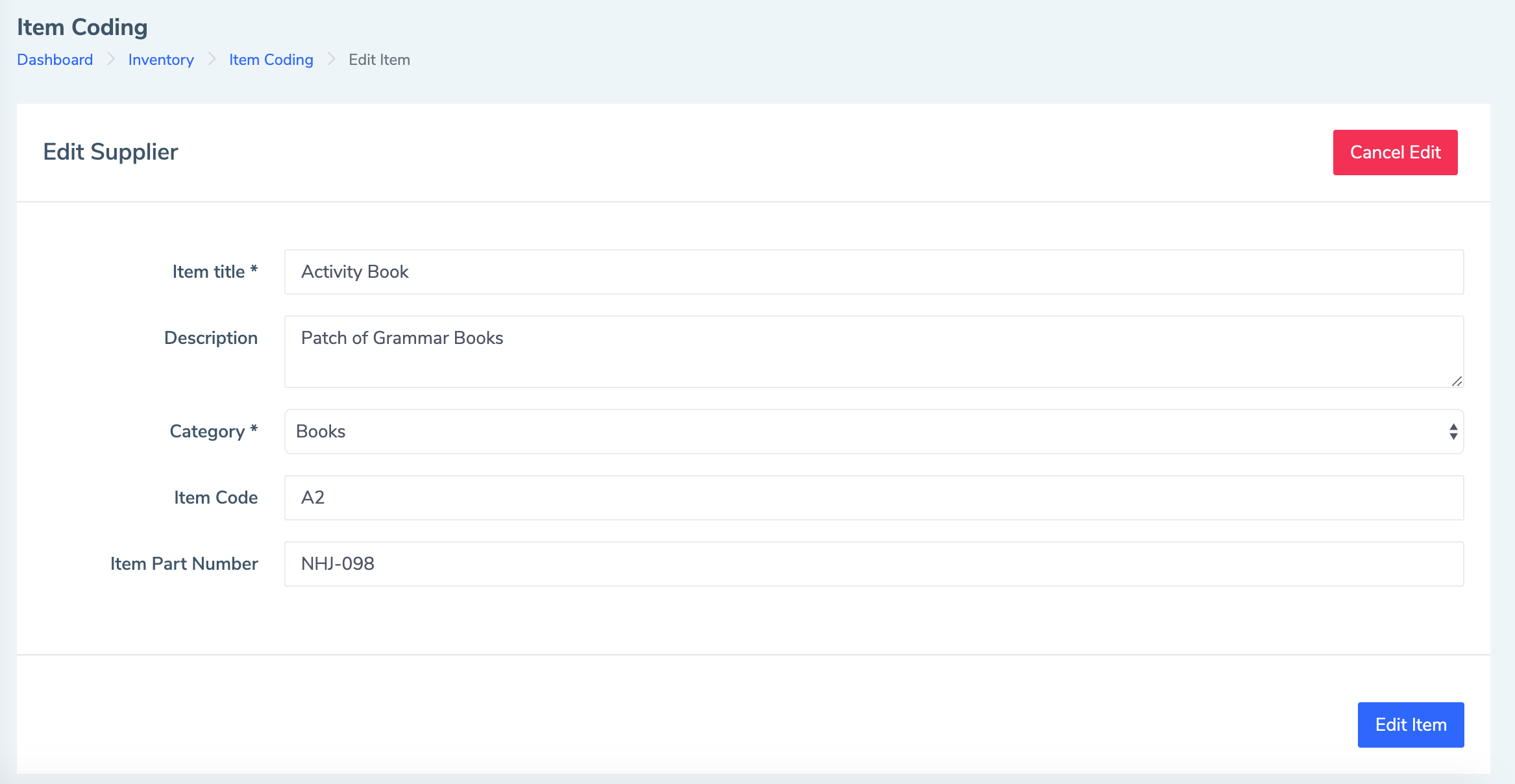 Every item code has:
Item title.
Item Description.
Category, select a category from added Inventory Categories.
Item Code, a code to differentiate this item between its category items.
Item Part Number, a part number of this item like item serial.

Exports #
You can Export items codes list as PDF or Excel sheet using Export button on the top-right of the page. Exported data will be similar to the sheet on the below image.