SchoolBic allows you to set subscription ID for institute members to use as a reference member on issuing and returning books.
Click on Library, select Issue Book.



You will find current issued books.



You can edit any entry by clicking on the edit icon beside the entry, also can remove any entry by clicking on the remove icon beside the entry.
Click on Create book issue button or edit any entry.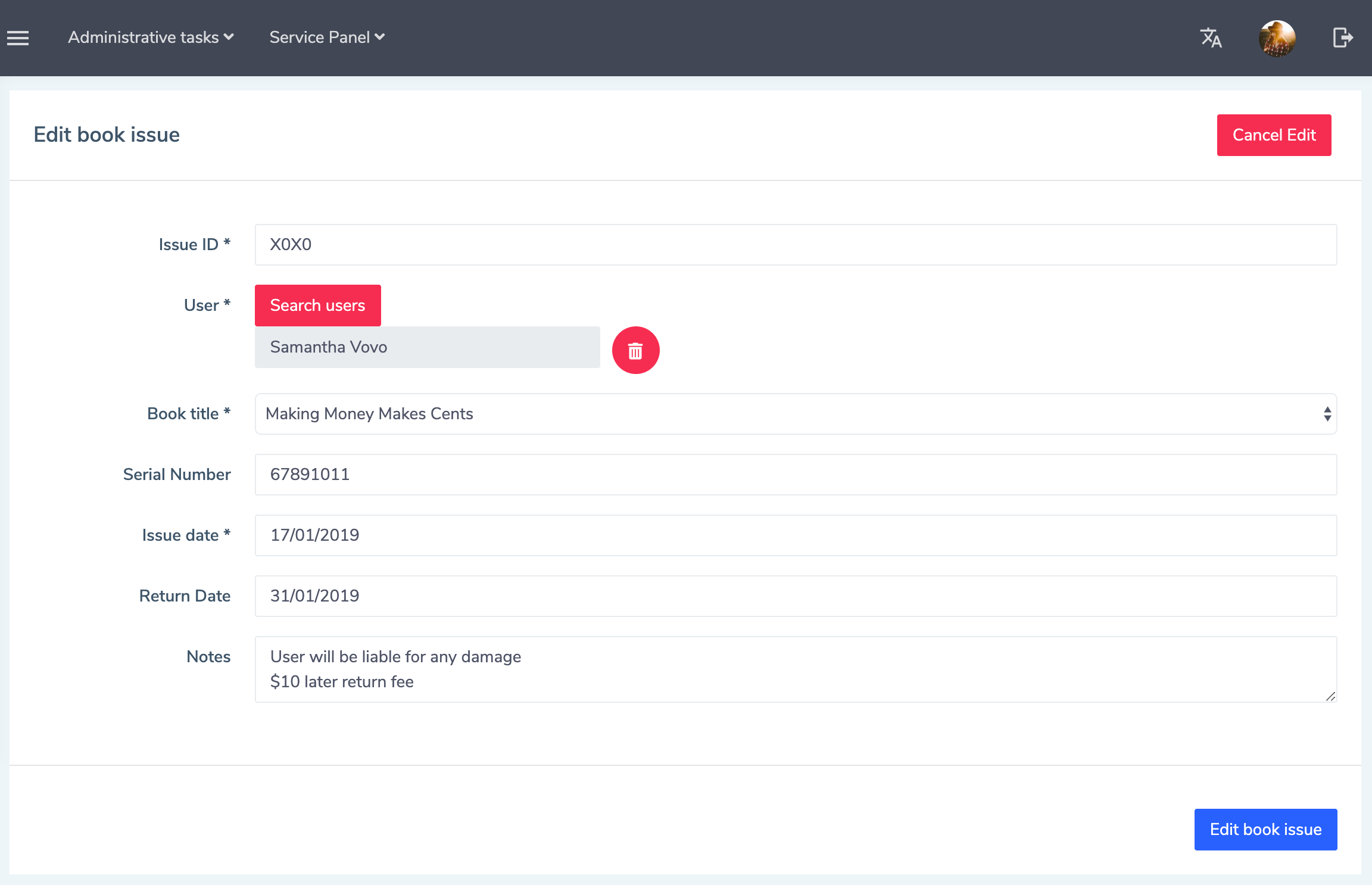 Book issuing operation requires filling the following information:
Issue ID: Reference ID for issuing book operation.
User: Select user to issue book to.
Book title: Selec book to issue.
Serial Number: Book serial number.
Issue date.
Return Date.
Notes.

Exports #
You can Export issued books list as PDF or Excel sheet using the Export button on the top-right of the page. Exported data will be similar to the sheet on the below image.