Any institute needs to manage its classes homework. Homework module allows you to track and manage homework of your institute.
In this module, you can add homework based on subjects of Institue classes and sections with the ability to attach a file to the homework like PDF file, homework has submission date and evaluation date.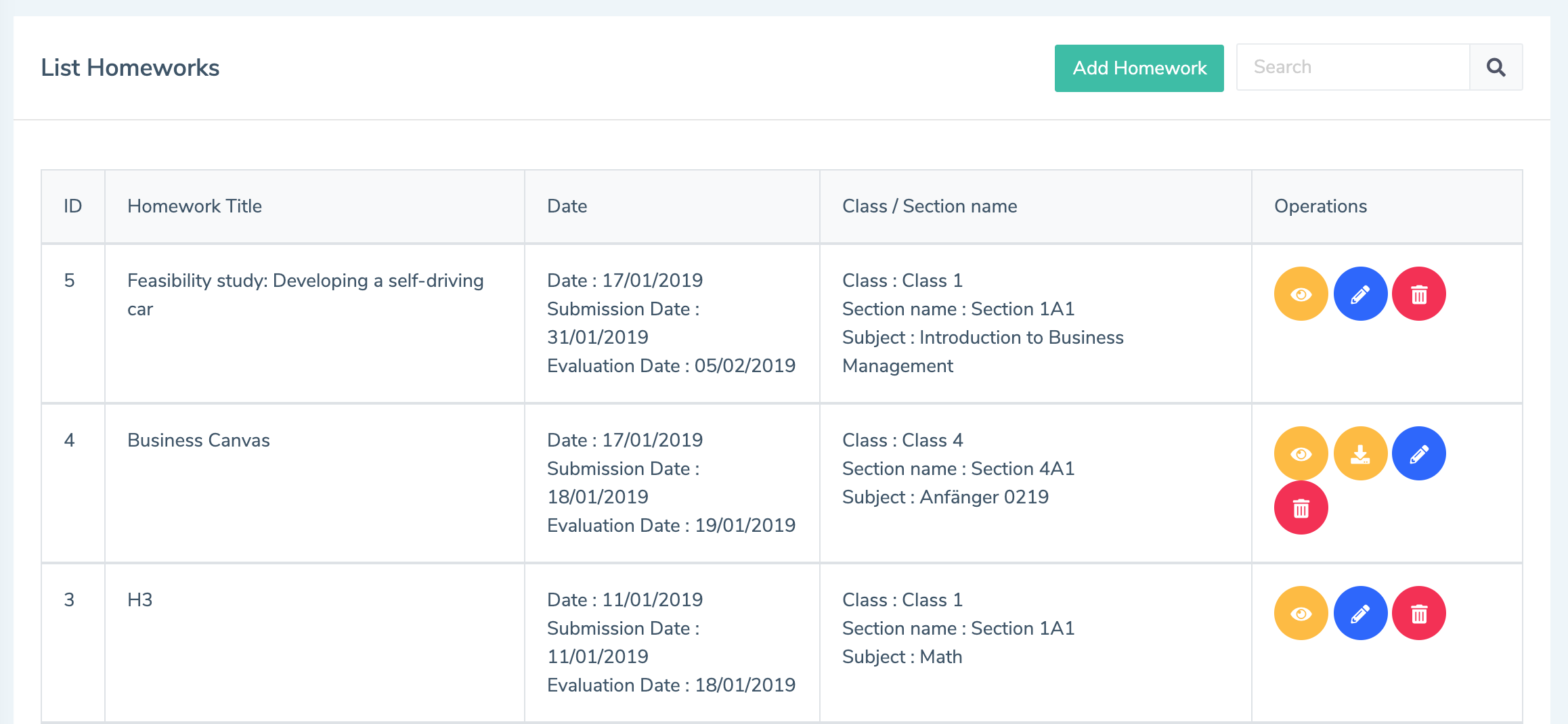 You can control homework items from the buttons beside every entry.
First left button to view homework.

The second button for download file of this homework if there a file attached to this homework.

The third button to edit the entry and the last button to remove the entry.

Viewing Homework #
When you view homework from viewing button mentioned above, you will find details of homework in addition to Answers of students on this homework.