CMS is a Content management system for creating website for your school, SchoolBic offers you a CMS ( Fortendend Website ), who visit your institute website will see this Frontend CMS first(your school website), then users can go to portal through click on Sign-in on top of the CMS, then write there username and password to access portal like our demo portal.

1. Go to Administrative tasks on top of the page.
2. Select General Settings.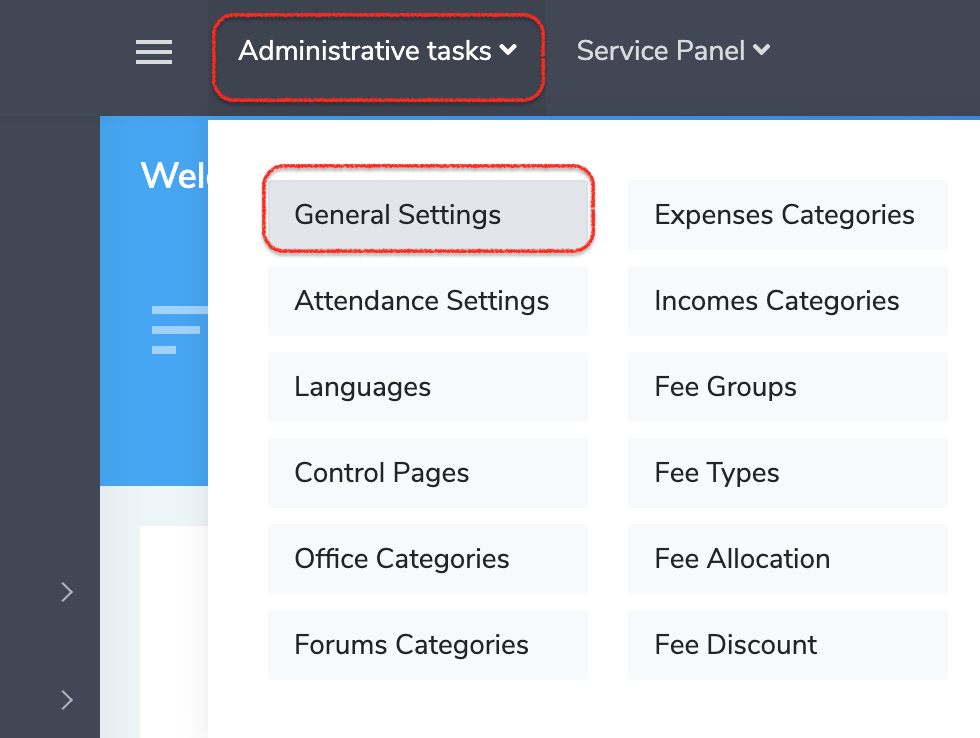 3. Select the Frontend CMS tab from the left menu.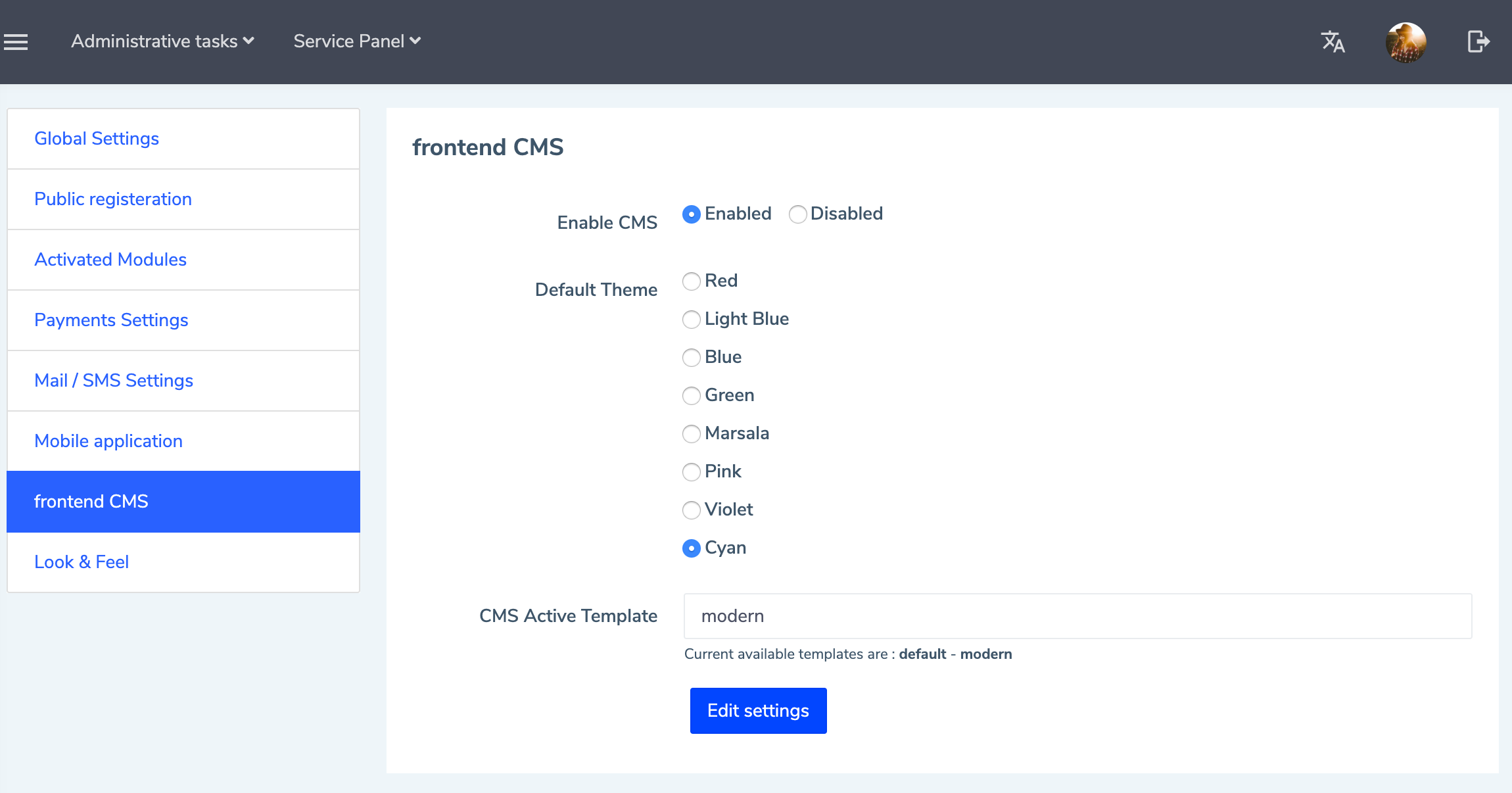 Here you can control your CMS.
Enable CMS: to enable and disable your CMS.
Default Theme: coloring theme of CMS, choose what fits you.
CMS Active Template: write template name here, now we have two themes ( default and modern ).