You have to create categories first to be able to add posts on them or add child categories on a parent category.
Click on Administrative/ Special Tasks, select Forums Categories.


 
You will find current forum categories.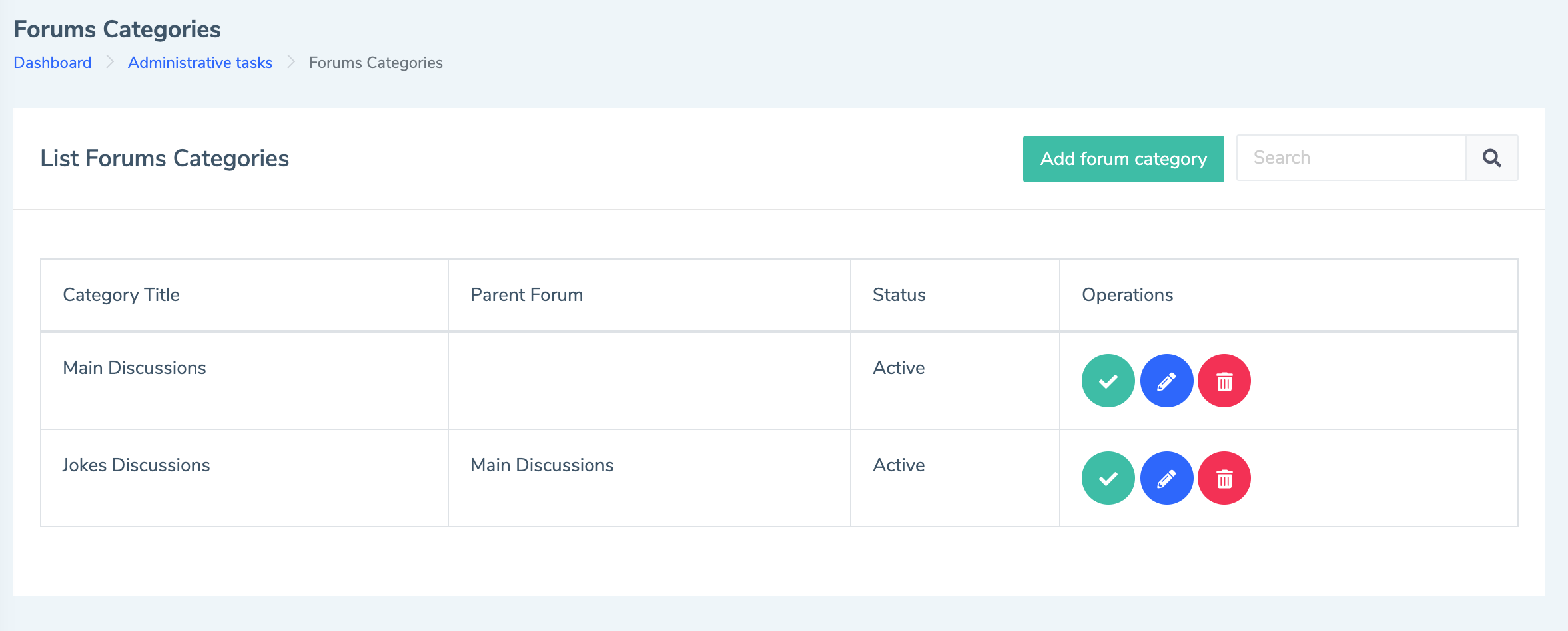 You can toggle the status of any category entry by clicking on the green toggle button ( Active or Inactive ), the current status of the field is displayed on the Status column on entry row.