Exams list module is an Important module to announce your institute exams schedule and dates, in addition, to manage students' marks and notify them about their marks.
Access Exams list module from the main left menu, click on the Exams list.



You will find a list of exams.


By clicking on the exam, this will display exam details.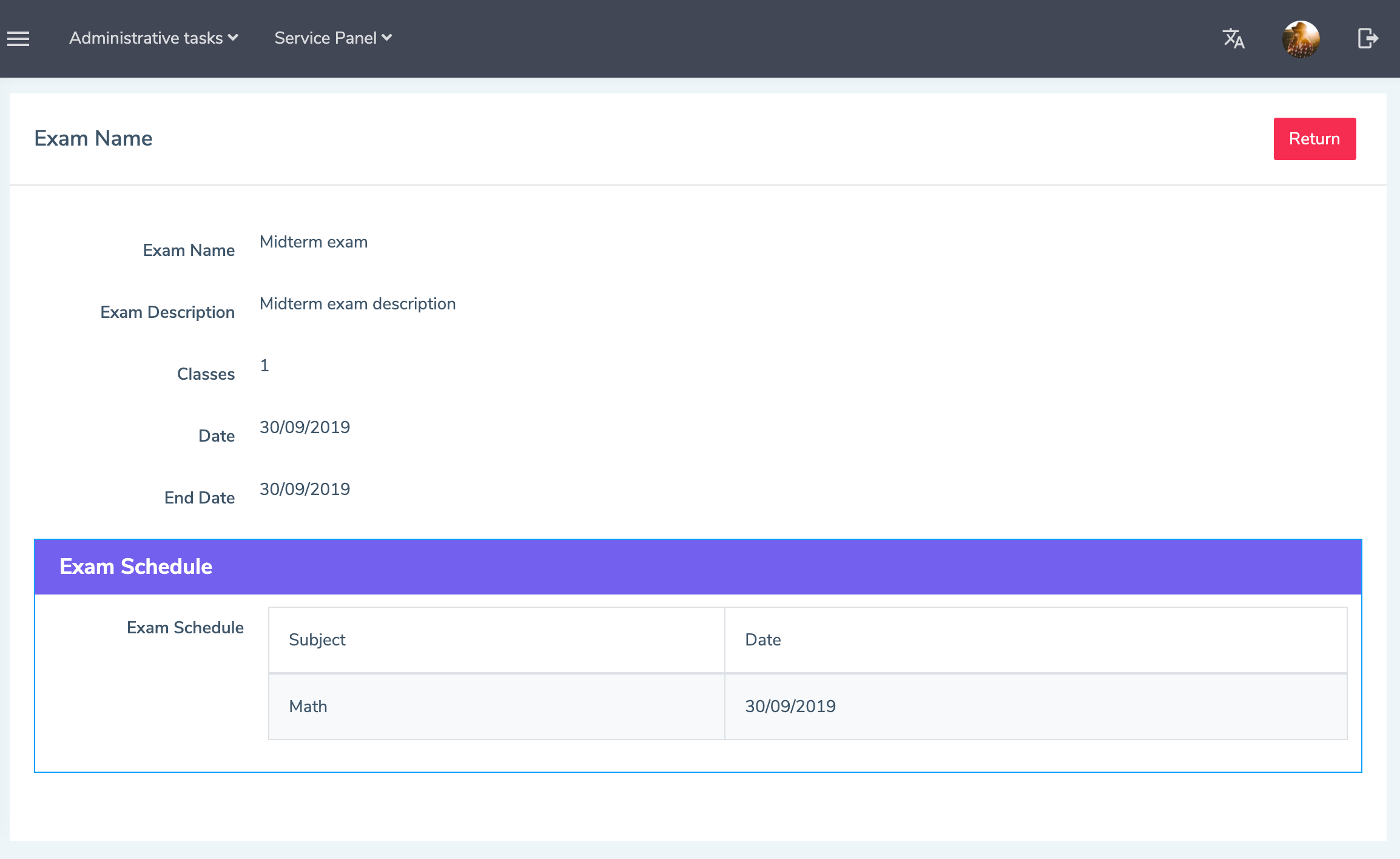 The exam consists of:
1. Exam Name.
2. Exam description.
3. Exam classes, exam will be visible only to students of these classes.
4. Date, when this exam schedule will start.
5 End date, when this exam schedule will end.
6. Exam schedule, dates of every subject on this exam.