Controlling exam marks on SchoolBic is a pretty easy task.
Access Exams list module from the main left menu, click on the Exams list.



You will find a list of exams.



Click on Show Marks button.



Select the class, section, and subject that you would like to set marks of its students.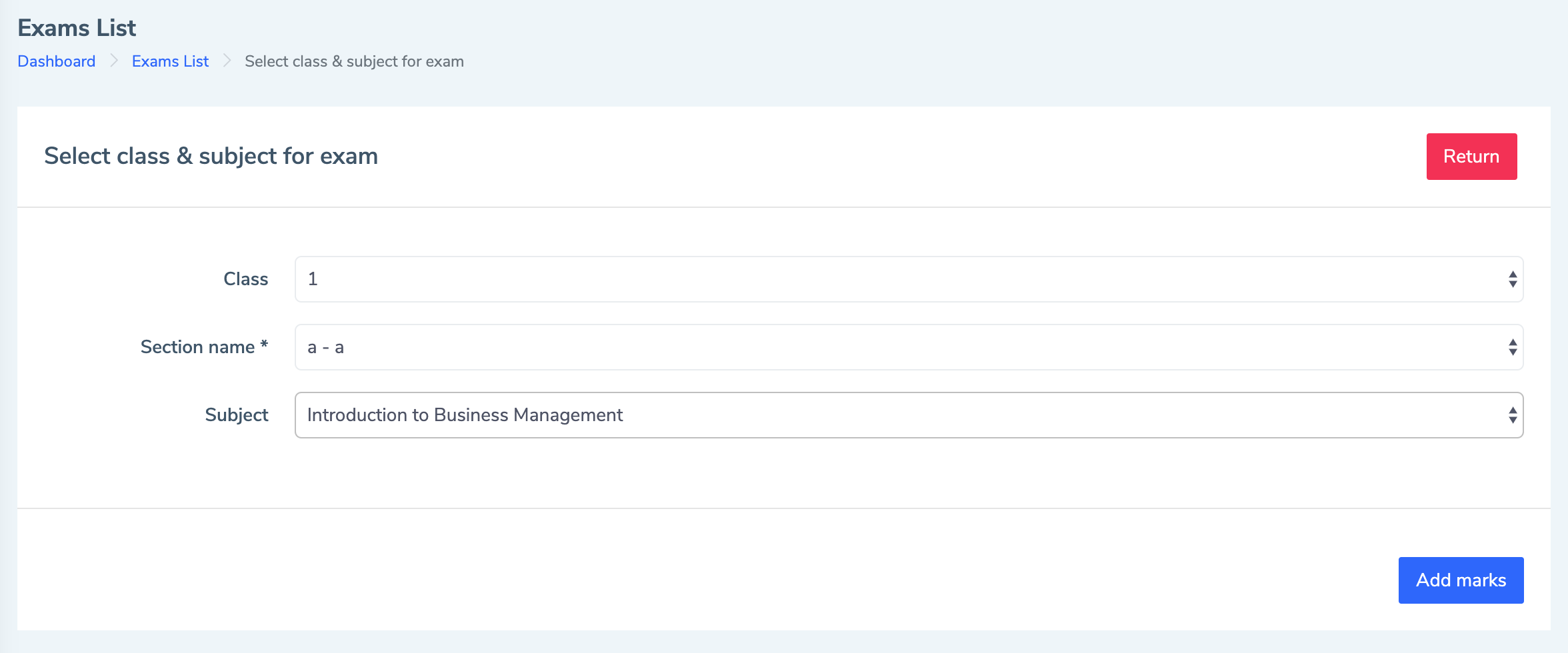 This will display marks page, this page will show all students of selected class and section and current marks of every student if you set marks for them before or if one of their teachers set marks for them before.
You can set marks of students now. If you set columns fields while creating an exam, you will find this column visible here.


When you finish, click on the Add/Update Marks button.You can print marksheet thought the Print button to top right of the screen.

Send marks notifications #
You can send exam marks notification to this exam students to notify them about their marks to view marks from Marksheet module using their accounts on your institute portal.

Click on Send Marks Notification button to send notifications.



Marks notifications are based on Notifications Actions.
You have to define a new rule on Notifications Actions to define how this notification work like notification message and where will be sent ( Email, SMS, Mobile application push notification)