Events one of the main components inside your institute to announce about institute events for institute students and for institute visitors who visit your Frontend CMS ( Website ).
Events module helps you to add your events and determine to be visible in CMS or only visible in the portal.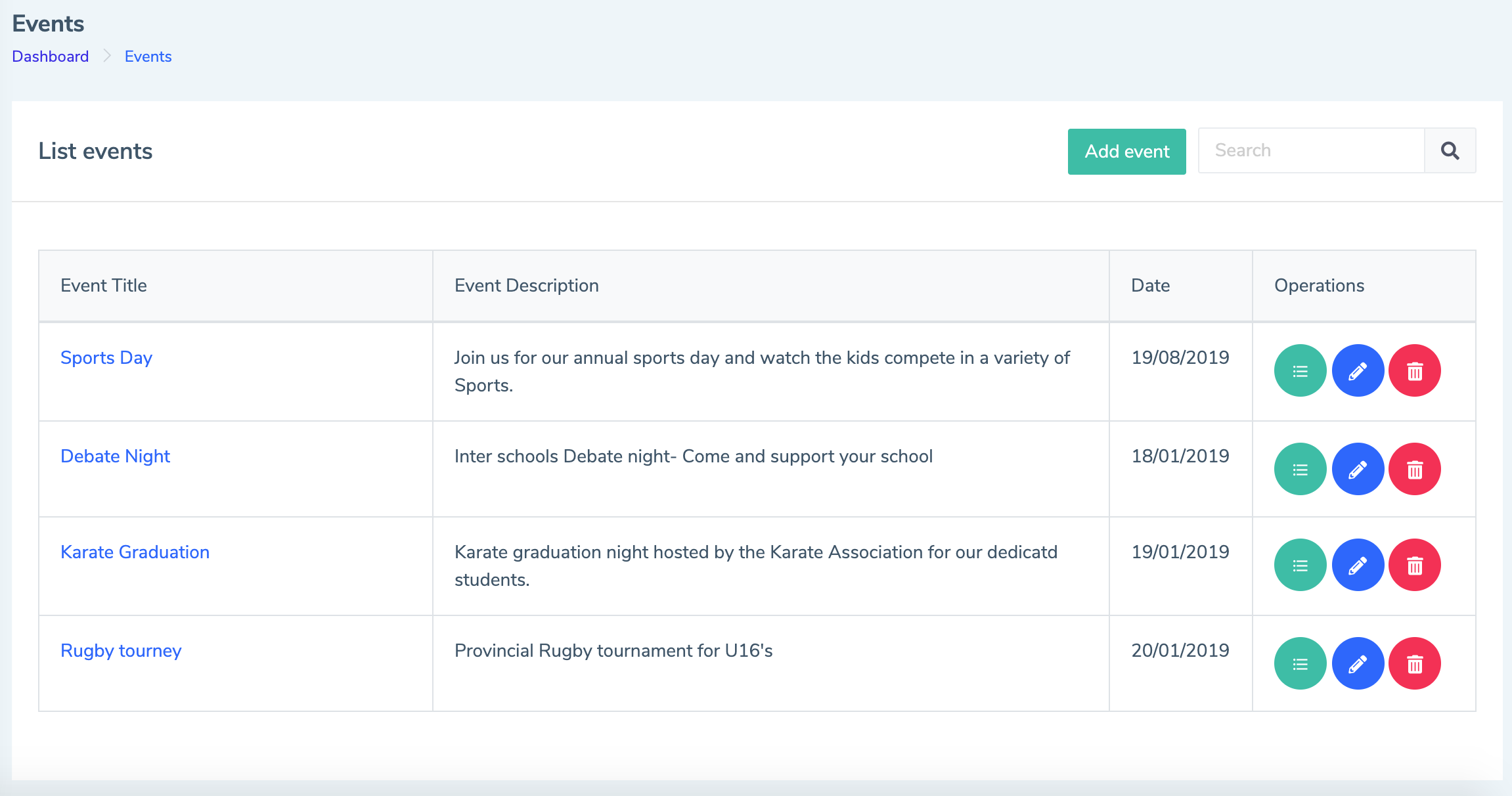 You can control events items from the button beside every entry.
First left button for viewing current registered users on the event in addition to all date and type of registration.