Joining a meeting/online class is an easy task, from your dashboard user will find all currently active and scheduled meetings/online class that they are participated in.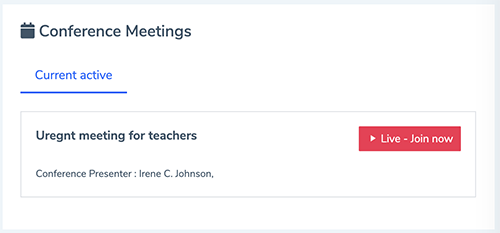 Simply click on Join now button beside to meeting you would like to join, to join the meeting, this will open a new tab into your browser for the meeting.

After joining the meeting, Conference meeting page will appear.