SchoolBic platform enables you to send PUSH notifications to your users who installed institute .
Also, You'll be able to track sending history for messages sent by :
By Authorized users using Mail/SMS Module
By System modules ( Autmoatically configured from Notifications Actions )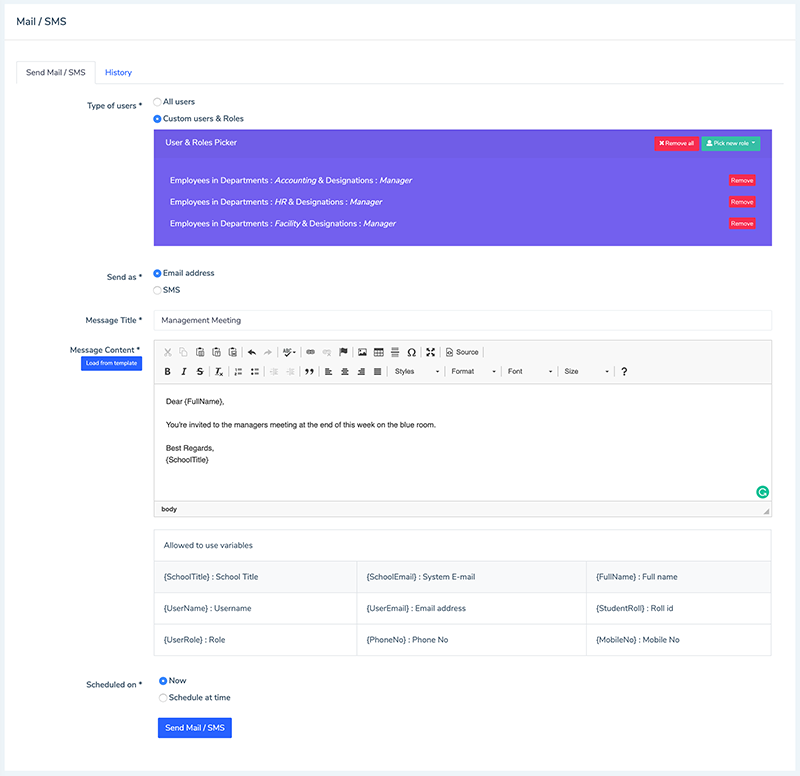 While sending, You'll be able to :
Accurately selecting the targetted users by using Users & Roles picker
Load from previously created templates inside Notifications actions
Add variables to be replaced while run-time messages sending
Schedule message to be sent immediately or on pre-configured time.
Please note that for SMS, You have to purchase balance for SMS package from your SMS gateway or contact our support team if you are a standard or professional plan subscriber.