Exams list module is an Important module to announce your institute exams schedule and dates, in addition, to manage students' marks and notify them about their marks.
Access Exams list module from the main left menu, click on the Exams list.



You will find a list of exams.



You can edit any entry by clicking on the edit icon beside the entry, also can remove any entry by clicking on the remove icon beside the entry.
Click on Add Exam button or edit any entry.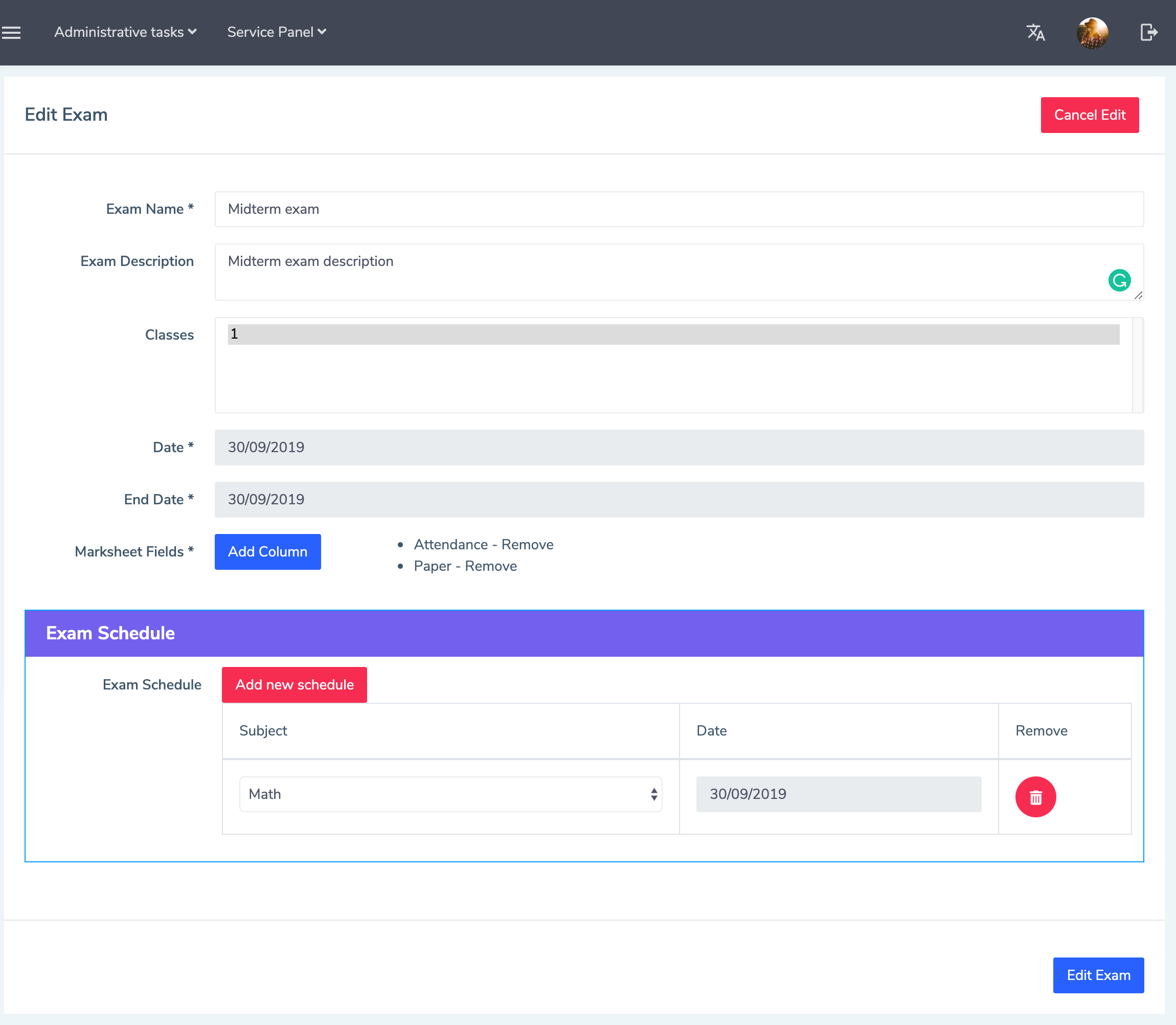 Every exam has:
1. Exam Name.
2. Exam description.
3. Exam classes: exam can be assigned to one class or multiple classes, this exam will be visible only to students of these classes.
4. Date, when this exam schedule will start.
5 End date, when this exam schedule will end.
6. Marksheet fields: SchoolBic is flexible enough to allow you to add marksheet columns for every exam separately.  For example, adding a column for attendance mark and a column for the practical, sum of all these columns marks are the total mark of the student exam.
7. Exam schedule: SchoolBic help you to create your exam schedule using your institute subjects.
You can add a new schedule by clicking on the Add schedule button, this will add a new row with the subject and date of this subject exam.