You can add a new phone call by going to Phone calls from the left menu.

List of current calls appears.

Then click on Add phone call to create a new one or click on the edit button if you wish to edit previously created one.


Form of adding / modifying visitors appears.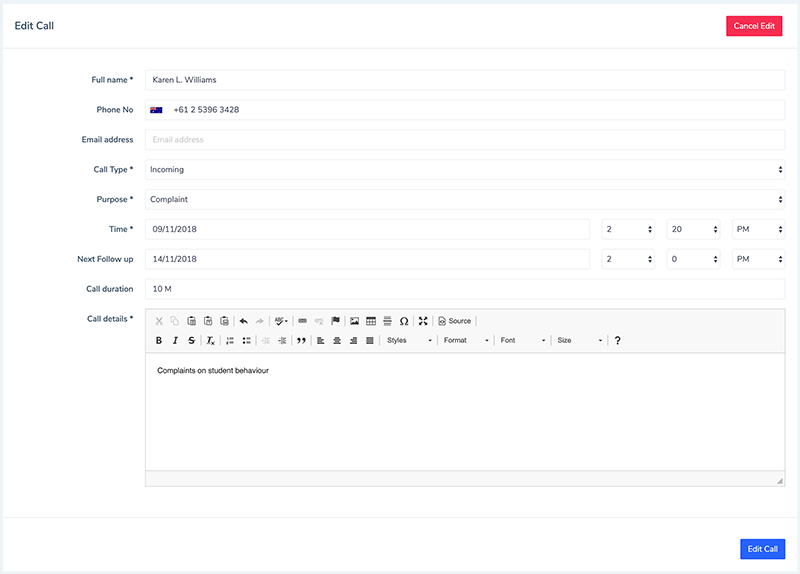 In this form you'll be able to define:
Full Name of the caller
Phone number of the caller
E-mail address of the caller
Call Type
Call Time
Next follow-up time
Call Duration
Call details
After finish, Click on Add poll or Edit poll to save the changes