Albums are the containers of media items.
To access Media Center, from the left menu, select the Media Center section.
You'll find Media Center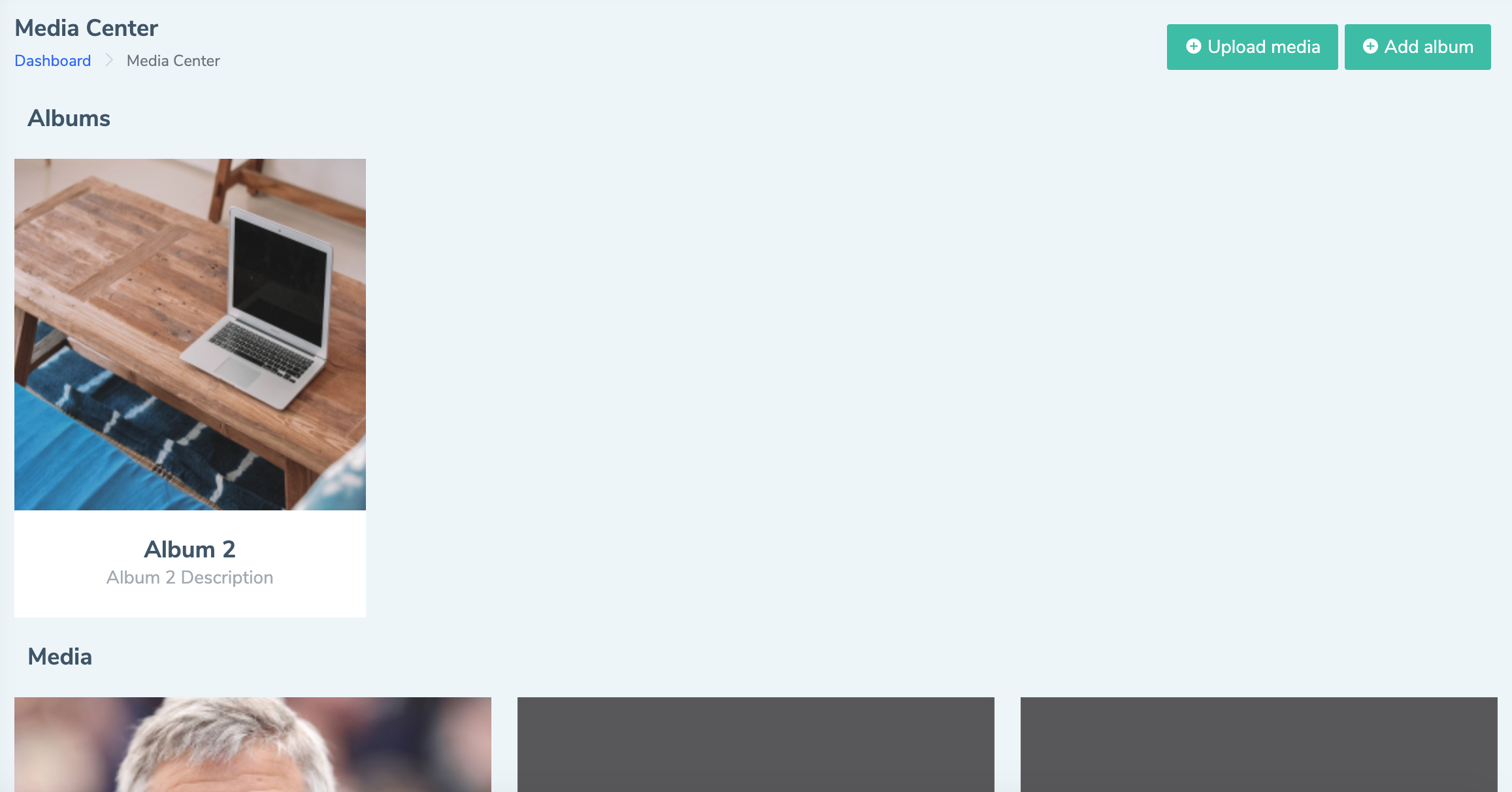 You can explore any album or media item by hover using your mouse into item you would like to explore, this will display three option:
1. The first button on left, to explore this item.
2. The second button to edit item.
3. The third button to remove the item.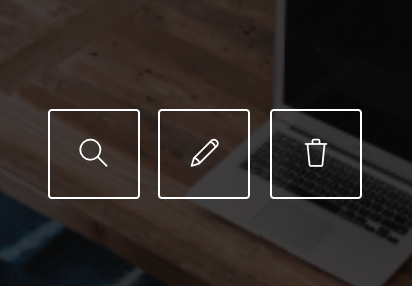 To add album, press Add album button on the top right corner.

Album has title, description, and image used as a cover for this album