Here you can add and modify Forums Categories.
Click on Administrative/Special Tasks, select Forums Categories.


 
You will find current forum categories.


You can edit any entry by clicking on the edit icon beside the entry, also can remove any entry by clicking on the remove icon beside the entry.
Click on Add forum category button or edit any entry.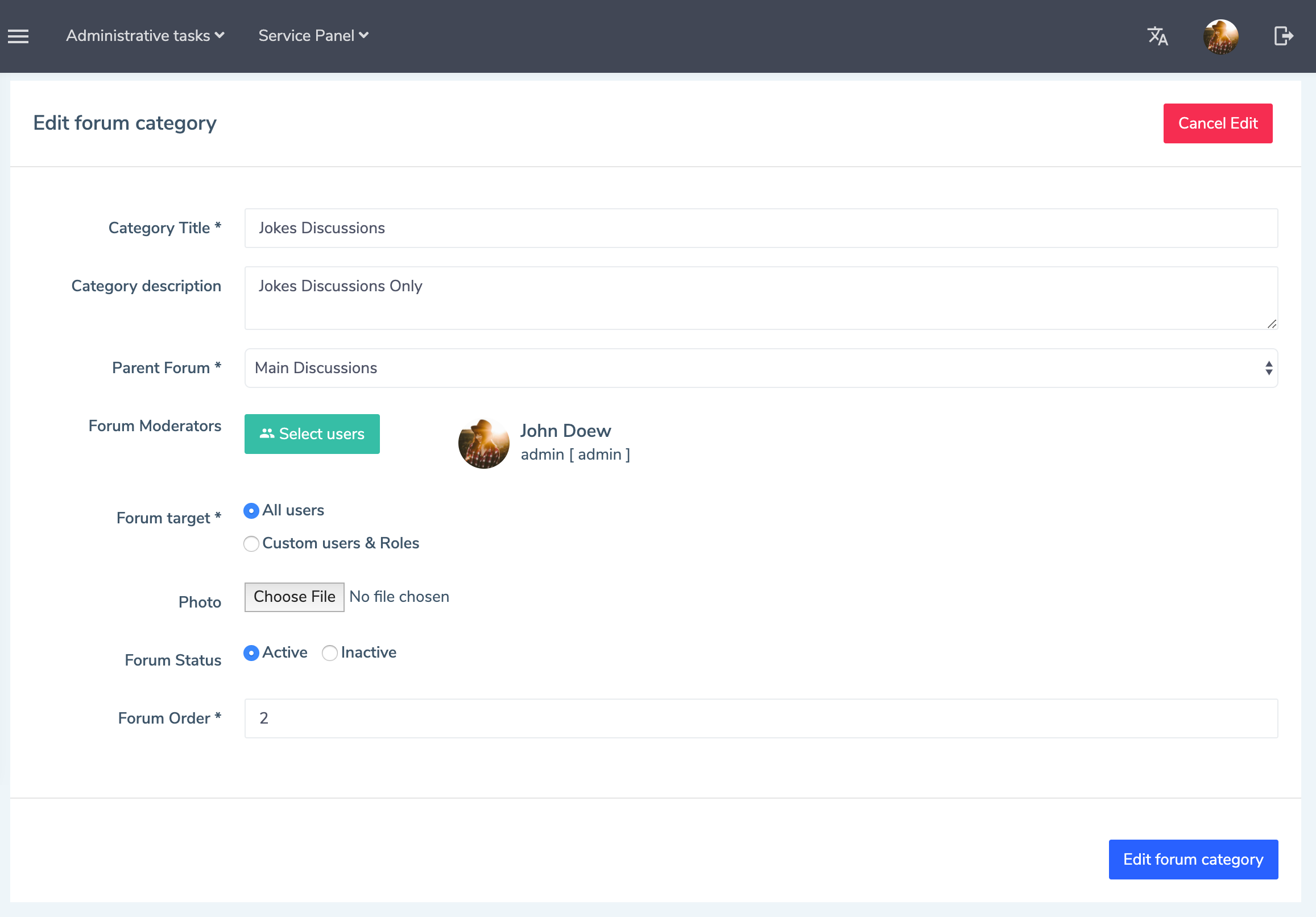 Forum category requires filling the following data:
Category Title.
Category description
Parent Forum: here you can select another category as a Parent, so it will be visible to institute members as a tree, every parent has its child categories below. If you would like to make this category a parent category not a child of another category, select Parent Category selection.
Forum Moderators: here you select who will be able to control posts and replies on these posts.
Forum target: control the visibility of this forum category by choosing All users or Custom users & Roles, so you can make this category visible only to a group of users or specific users.
Photo: this photo will be used as a cover image to this category, recommended to upload an image.
Forum Status ( Active or Inactive ): selecting active will add this category and will be visible to users, selecting inactive will add this category but will not be visible to users.
Forum Order: this is a number of this category order between other categories, so 1 means that this category will be first category visible on top, and 2 will be the next category and so on.