Here you can see how to add and modify forum posts.

Click on Forums from the left menu.
You will find the list of your forums categories as the below image.



Select category you would like to add post inside it.
You will find a list of current posts of selected categories in addition to child categories of the selected category.
Click on Create Post button.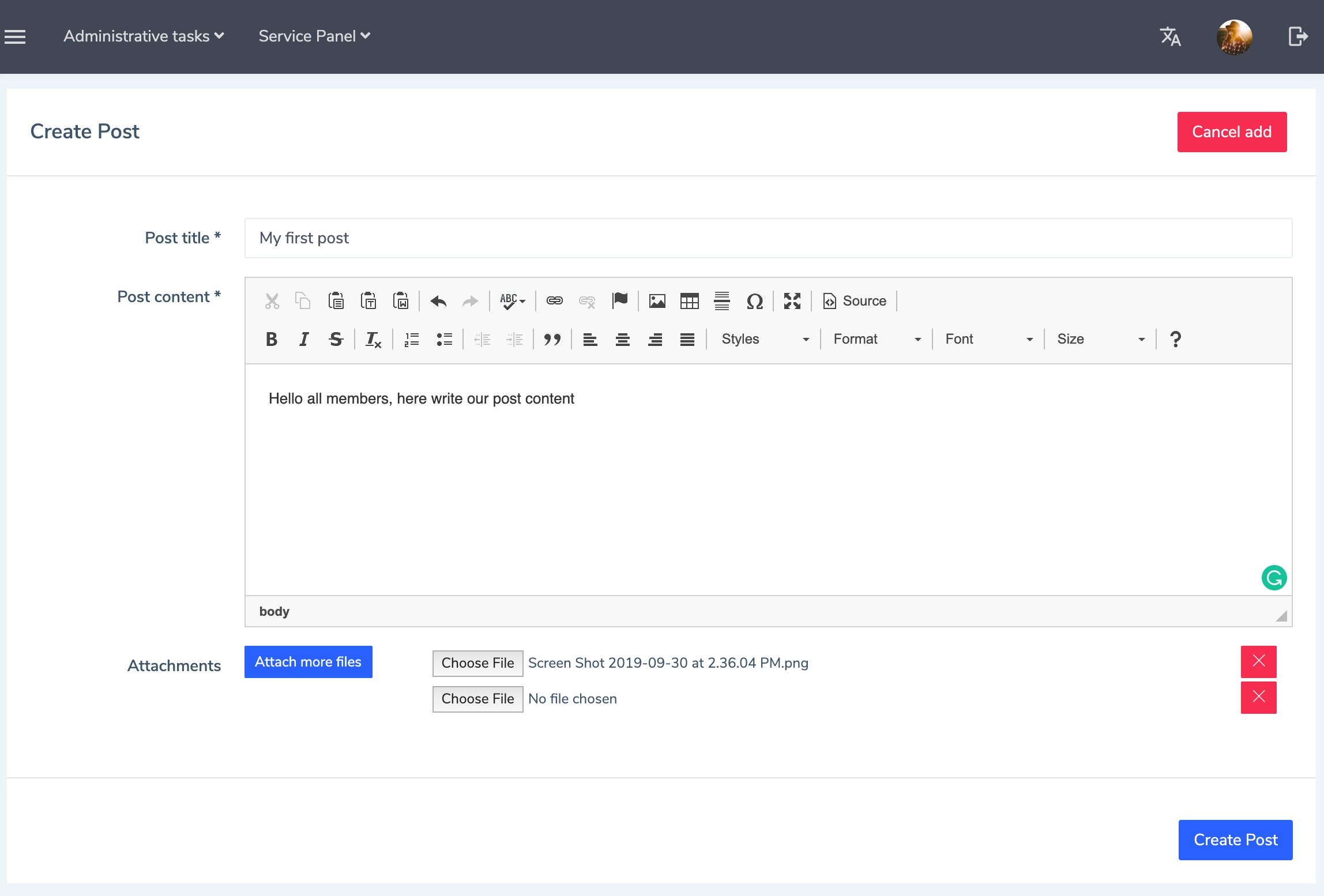 Fill Post title.
Fill Post content.
You can attach a file or multiple with this post.