To access Events, from the left menu, select the Events section.
You'll find a list of events.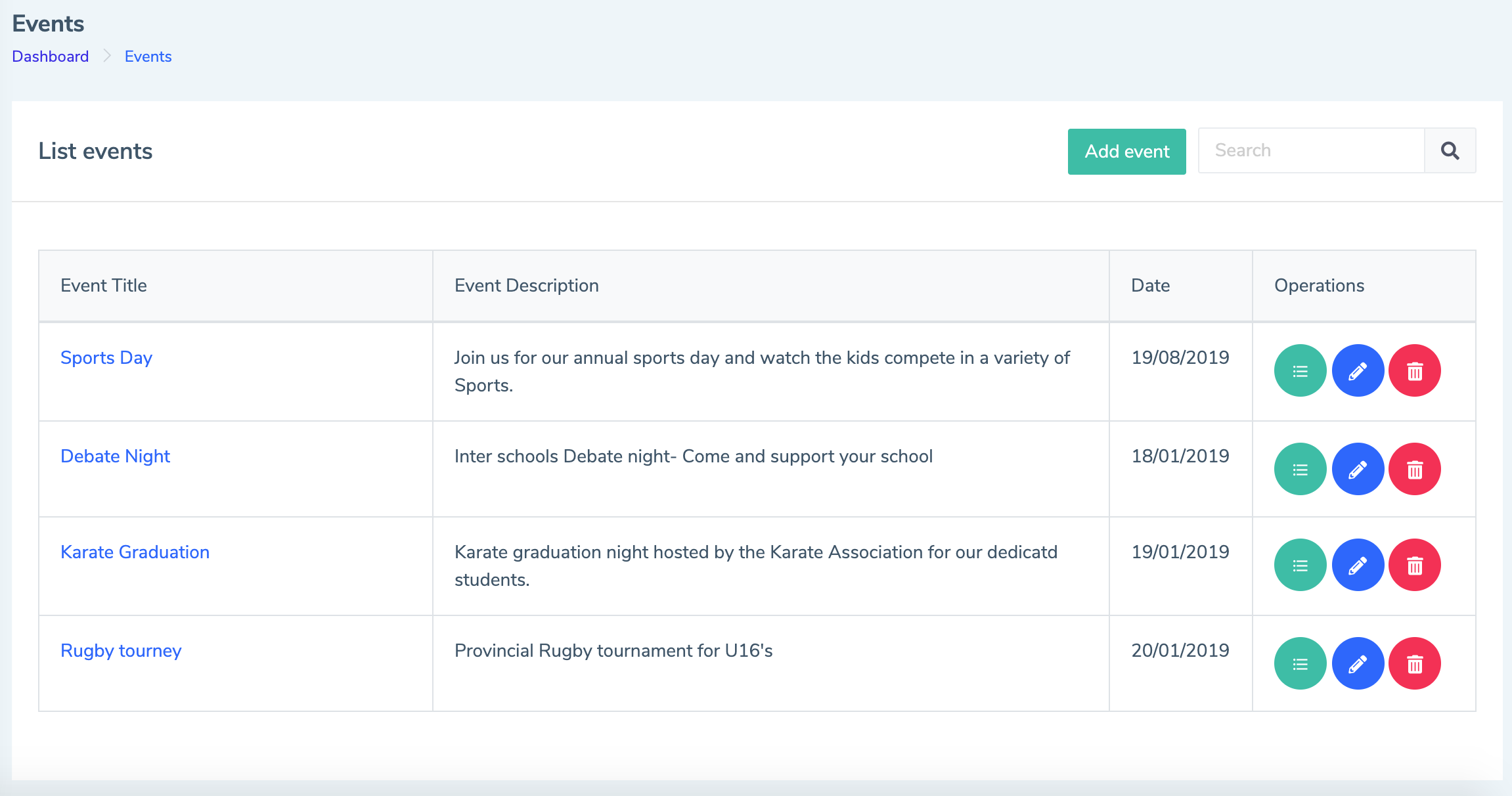 You can control events items from the button beside every entry.
First left button for viewing current registered users on the event in addition to all date and type of registration.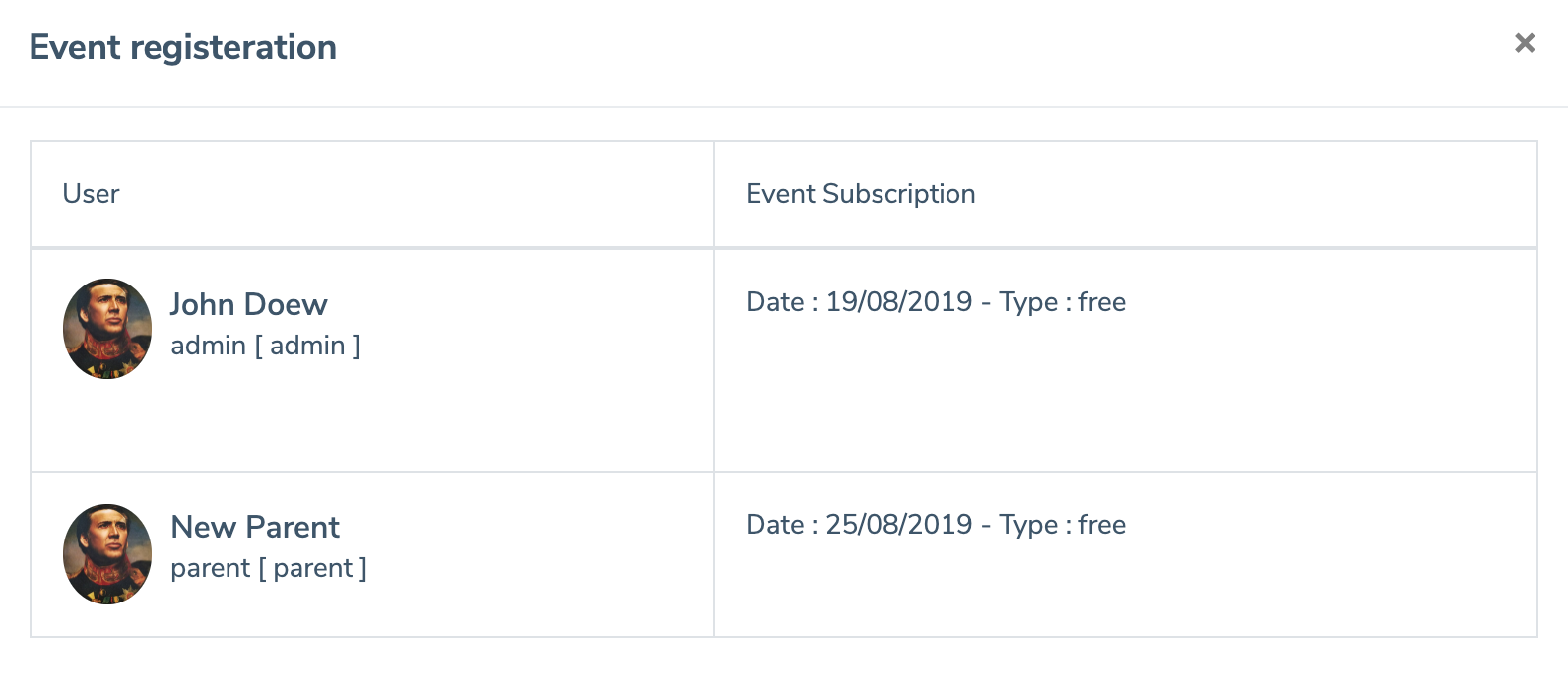 The second button to edit the event and the third button to remove event.
To add a new event. You'll find on the top of page button named "Add event" click on it.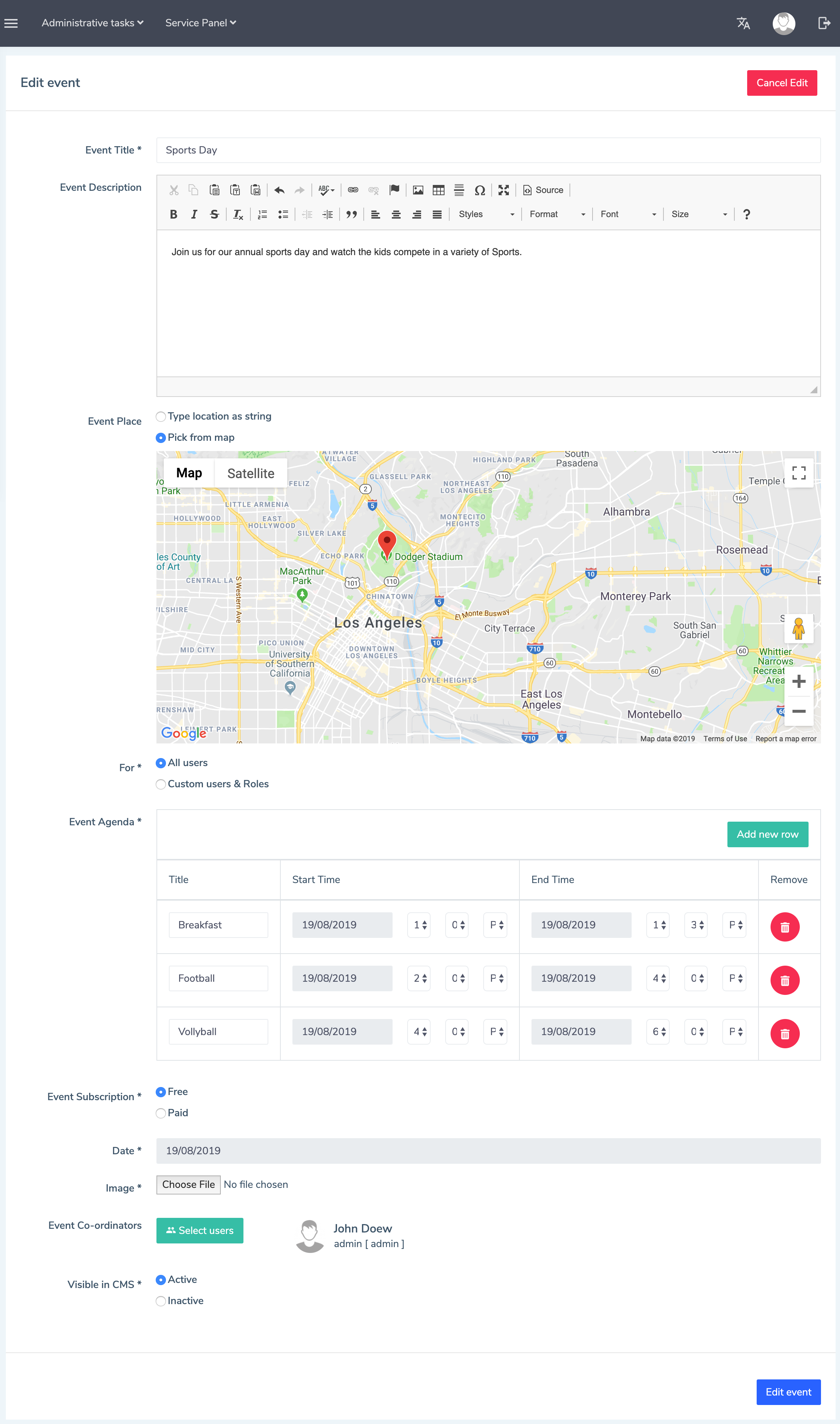 Events on SchoolBic contain satisfy all your needs about your school events which cover all details of institute event.
Every event entry must have a title.
Event Description gives you a huge variety on the editor by adding images, videos, controlling text styles and more.
Event Place gives you two options either to type the location of the event as a string or to pick event location from the map.
Event For, control the visibility of this event by choosing All users or Custom users & Roles, so you can make this event available to a group of users or specific users.
Event Agenda where you are able to add your event schedule and timing for every part of your event.
Event Subscription to control event payment, the event may be Free or paid.
The paid event must contain a subscription type.
When a user subscribes to a paid event, must select of types that you defined on event like on below image ( VIP or Bronze or Silver ).



The event must contain its date.
Event image used inside Frontend CMS to be visible with the event item.
Event co-ordinators to control who are the coordinators of this event to help your event visitors to contact them for further information.
Visible in CMS button to toggle visibility of this event entry on your Frontend CMS.