To access Conferences Meetings/Online Class, From the Special Tasks Menu ( Top Bar ) -> Go to Online Classes & Meetings.
You will find the list of meetings, besides every meeting, you can delete/ edit meeting. You can create a new meeting from the button Create Meeting.
To add or modify meeting. Press on New meeting button or pred Edit to modify previously created meeting.

Form of create / modify meeting appears.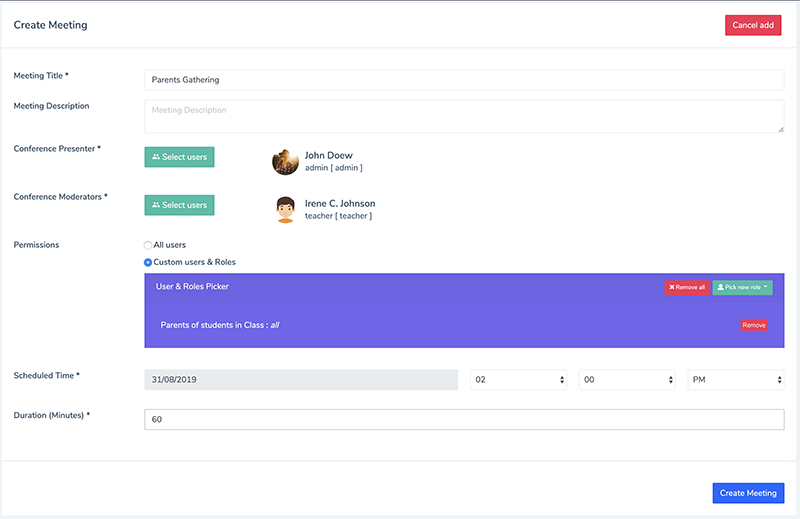 The following information required :
Meeting Title
Meeting Description
Conference Presenter: Specify who will present the meeting
Conference Moderators: Specify who will moderate the meeting
Permissions: Specify Who can join this meeting
Scheduled time
Duration ( Minutes )
After creating/modifying the meeting, Press create a meeting / Modify meeting to save the changes.

Created meetings will be scheduled for service at it's scheduled time.