Comments can be added when the comments are enabled and user have permissions to add new comments on that module.
Easily, User will find comments box under the content of the module.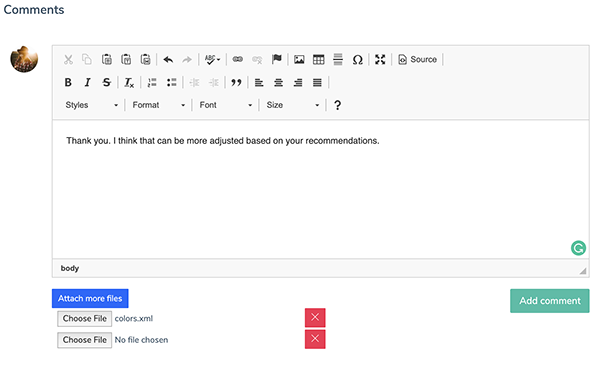 Users will be able to add their comments using WYSIWYG editor which allow users to add their wee-formatted comments.
Users also will be able to attach multiple files to the comments.
For modifying the comments or removing it. Users must have permission to do that.
Users will be able to moderate comments by hover on the comments. You'll find 2 buttons appeared on the right-top of the comments allowing you to modify or remove the comment.

Moderating/Edit the comment, Allow users to moderate comment text and remove attachments.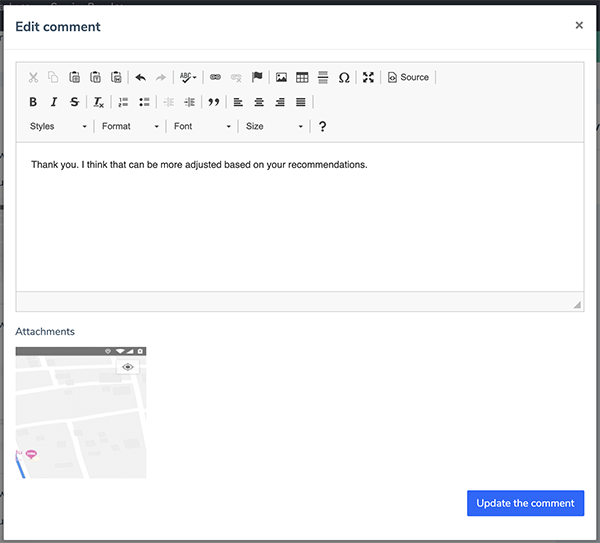 After changes mode, Press Update the comment to update it.