To make managing static pages is an easy task, From the Administrative Tasks Menu ( Top Bar ) -> Go to Control Pages.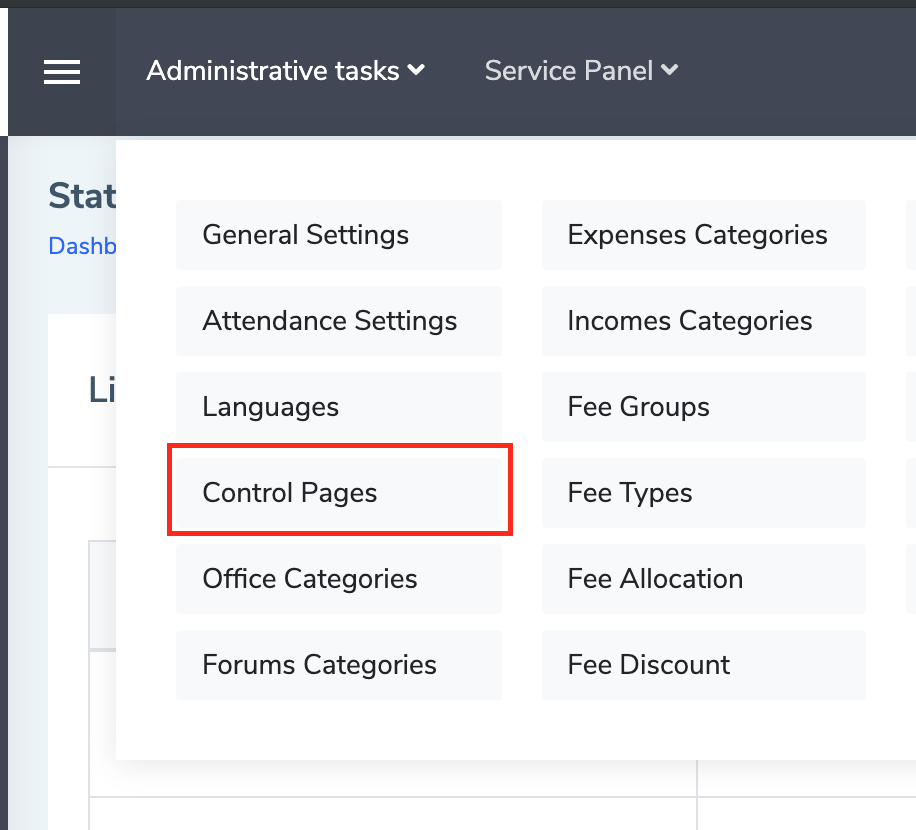 You can control the page from the button beside every entry.
First left button for activating and deactivate, the current status of the page is displayed on Status Column.
The second button to edit the page and the third button to remove the page.
You can control page title and status of the page.
Controlling page content gives you a huge variety on the editor by adding images, videos, controlling text styles and more.
You can control the availablility of this page by choosing All users or Custom users & Roles, so you can make this page available to a group of users or specific users.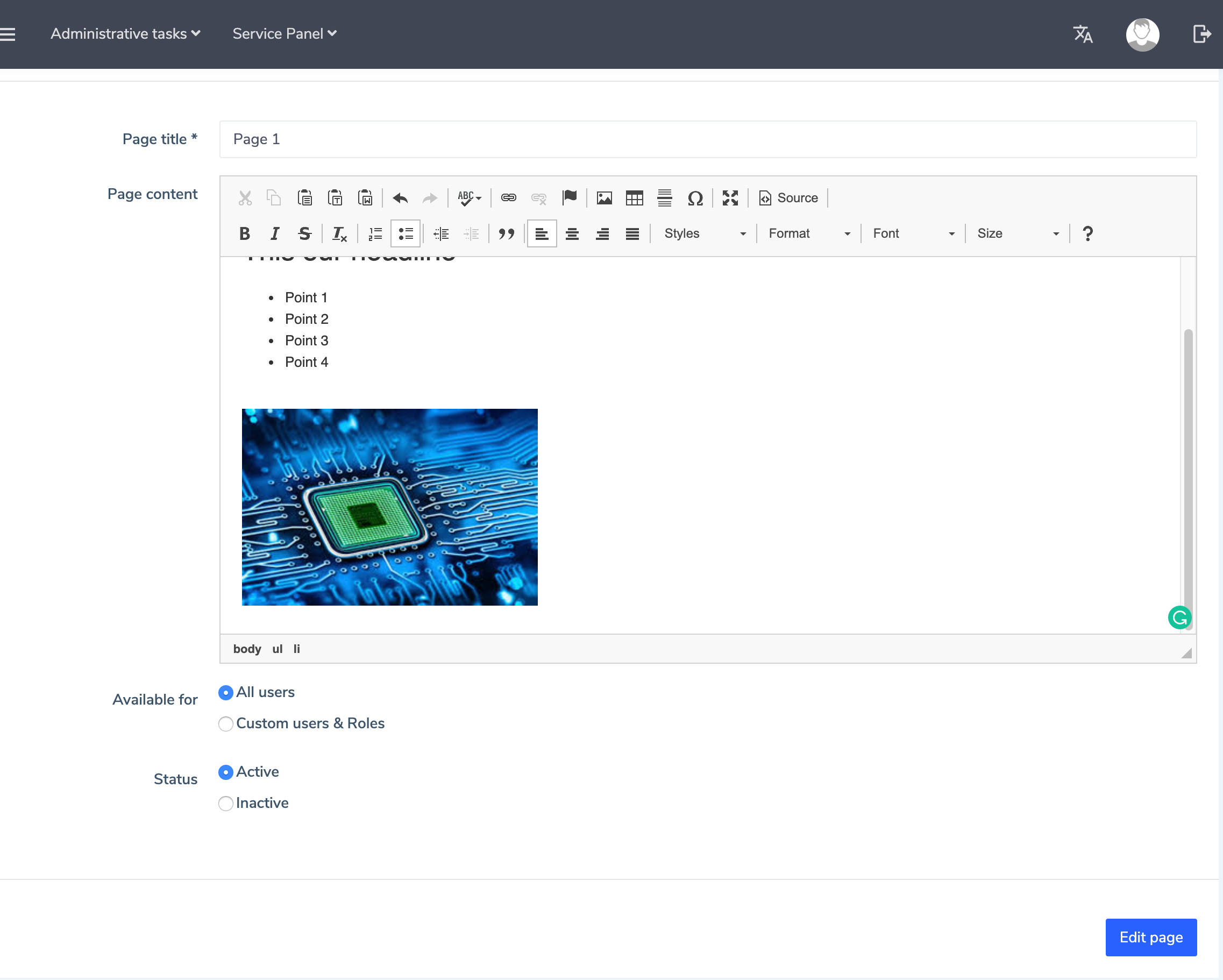 Users can view the static page from the main left menu, this page will be visible to only for people who on page target was chosen above.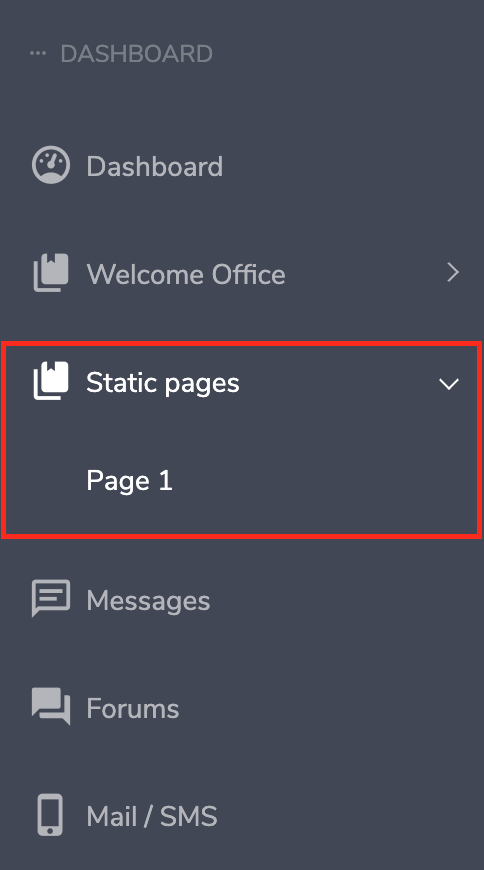 The page will be viewed as following: