To make managing dormitories is an easy task, From the Special Tasks Menu ( Top Bar ) -> Go to Dormitories.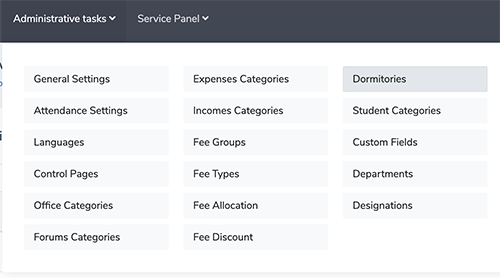 You can control the dormitory from the button beside every entry.

Every dormitory has name and description about this dormitory.

After complete changing data, Press on Edit Dorm to save the changes.