1. Go to Administrative tasks on top of the page.
2. Select General Settings.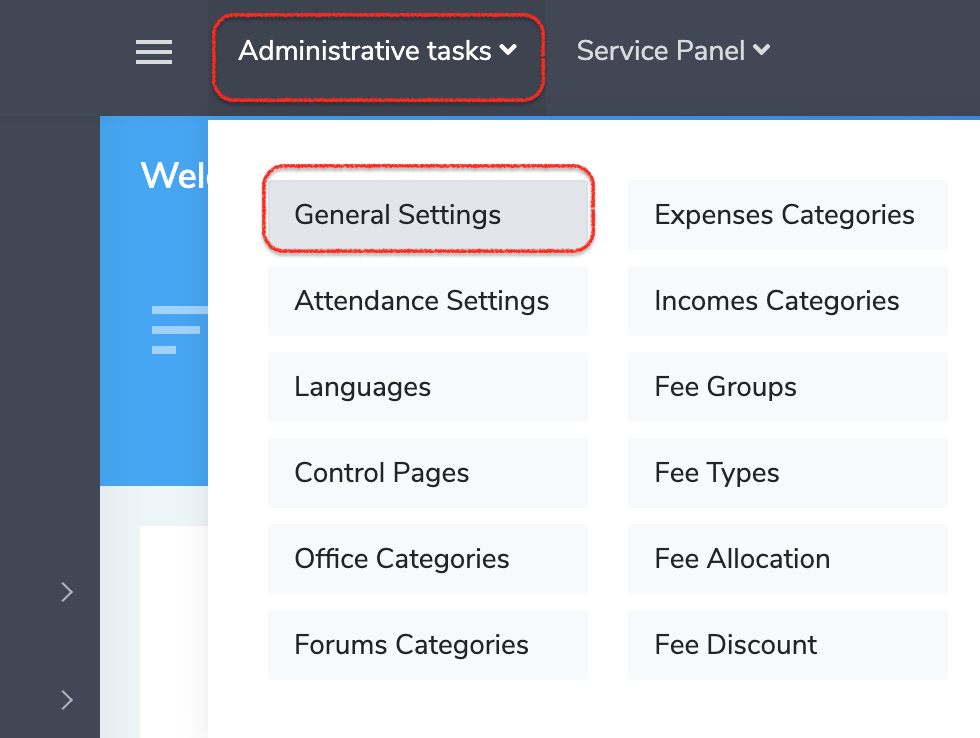 3. Select the Activated Modules tab from the left menu.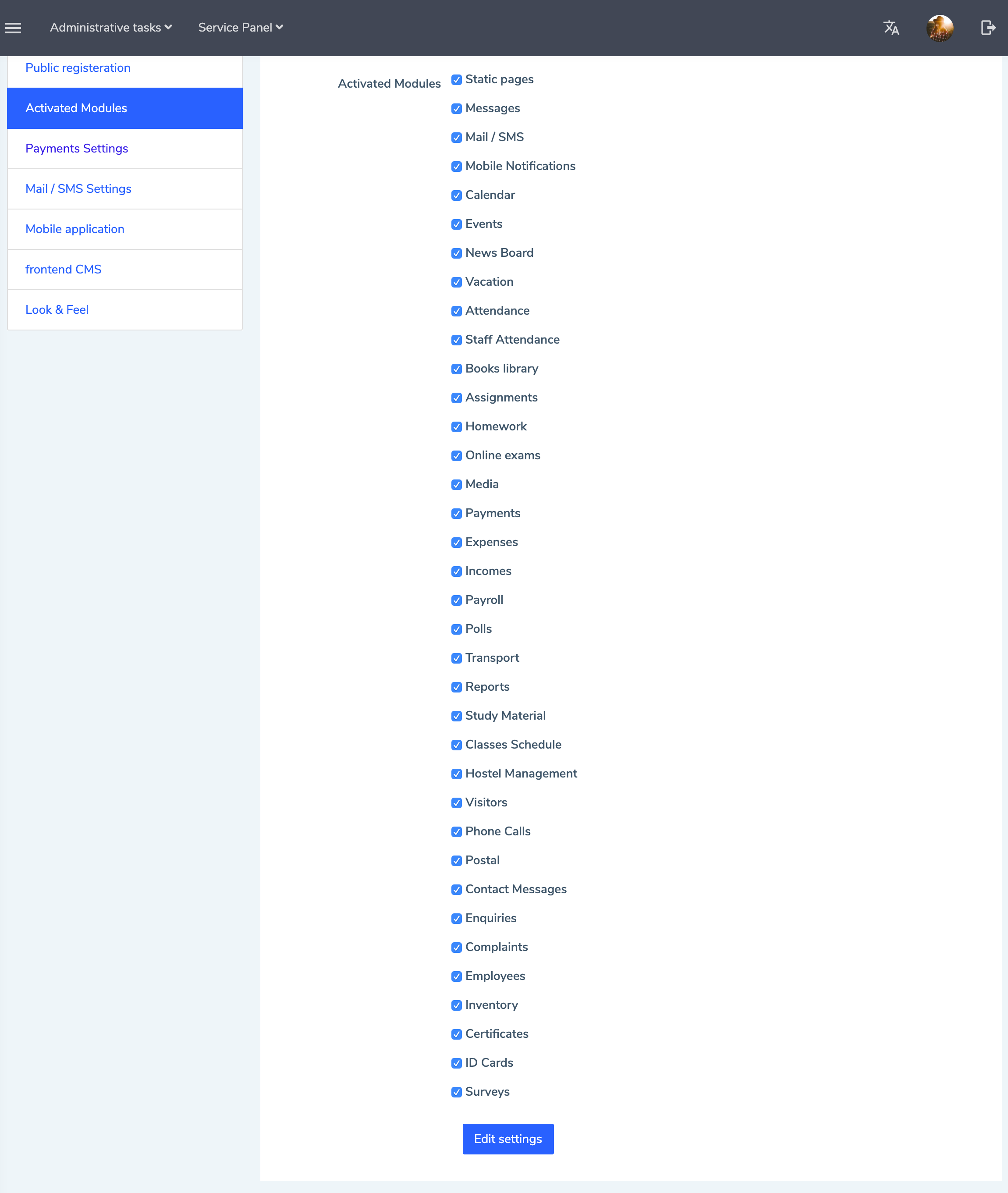 You can activate and deactivate the module using modules check-boxes.
If you unchecked module, this module will disappear from all institute members portals and will not be able to access it.