Access Class Schedule from the left panel.
You will find a list of all classes and sections associated with it.
Click on Read schedule button beside section you want to change its schedule.

When you open Read schedule of schedule, you will see the schedule as the following image.
Every entry on the schedule have a subject name and start time of this subject on class and the end time of this subject.
You can edit schedule item by click on it to remove or edit it.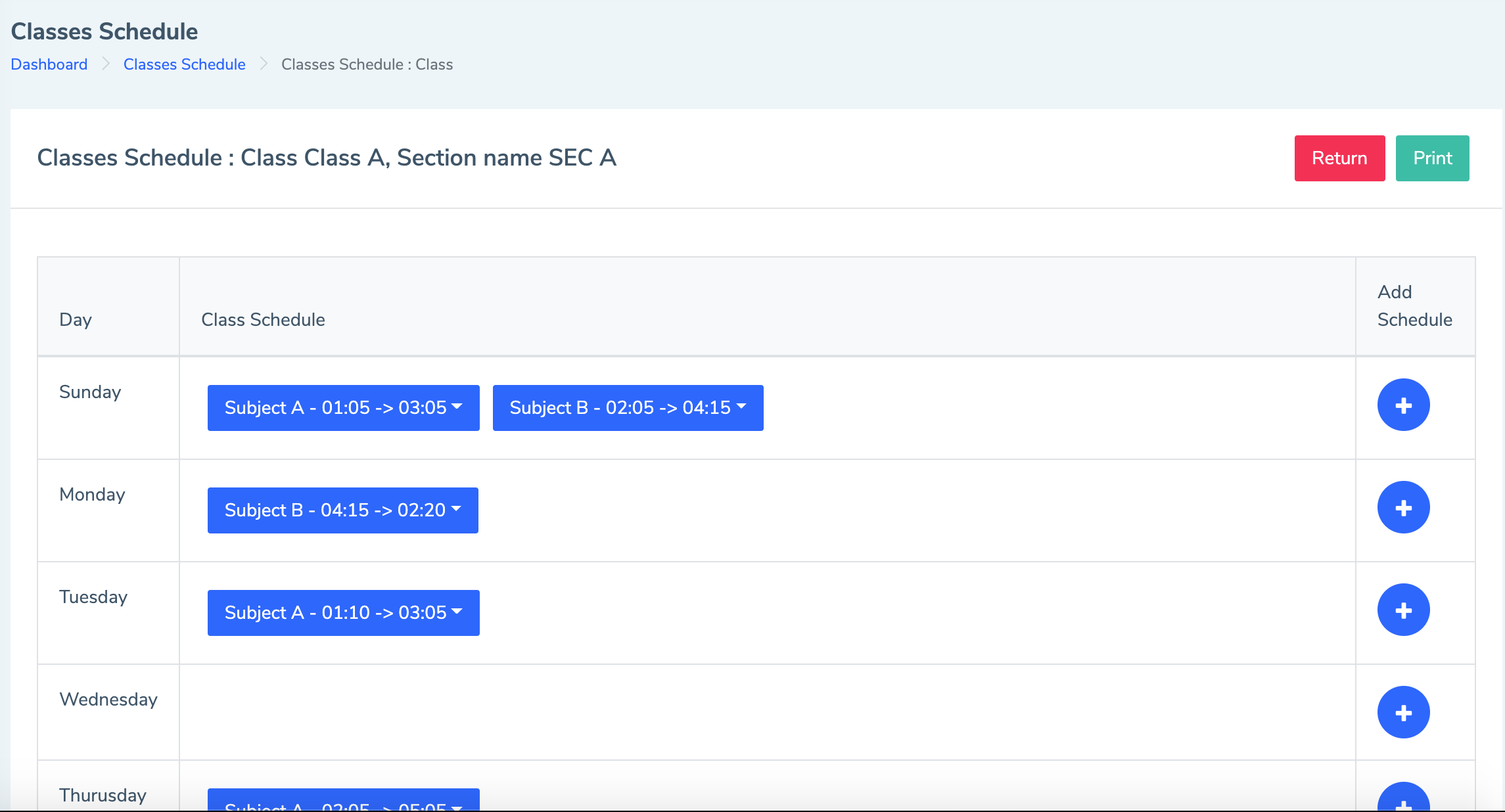 ​Click Plus button to add new schedule on the day you want.
Select a subject, day, teacher, start time and end time.
Then click Add Schedule.