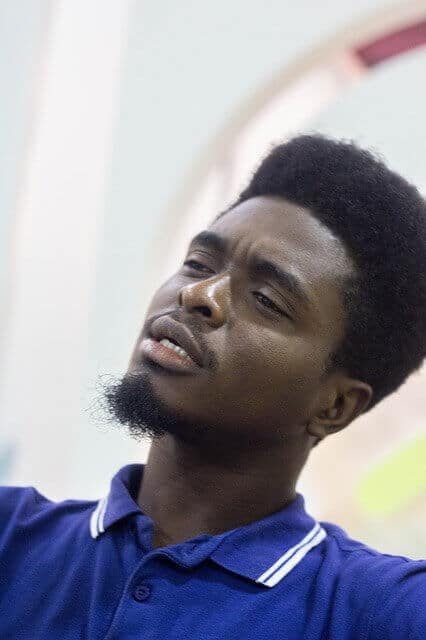 upcoming trends in education for the year 2020
The year 2020, which is the beginning of the future–where people will live and live dominated by robots and machines–has been predicted for decades.
Although these predictions may not have been realized, technology has transformed our lives in a variety of ways, From self-driven cars to numerous IA assistants, technology has brought major changes to even the educational sector technology has improved in our everyday lives and has been completely transformed by technology in recent times.
Here are some trends in education that we expect to see in 2020:
Increased preference for online learning
There has been a growing influx of students who have preferred online courses and schooling, online learning helps students access learning materials when needed and at their convenient location, and this trend will continue to strengthen in 2020 as students and prospective learners continue to choose on-line versions of degrees or courses on an individual basis. In response to this request, institutions should continue to expand online and flexible learning as a strategic response to the ongoing demand for access to education.

2. Increased investment in learning management software and school management software
According to experts understand in the coming year, schools, colleges and other educational institutions will also spend more of their budgets investing in Learning Management Software, which will expand the learning environment for students, with easy medium to connect with parents, automated curriculum management, transport schedules, online exam, online tests and reporting, attendance management, finance and fee management all benefit from LMS systems and school management software for teachers and administrators, the reason is endless.
3. Increasing use, of learning technologies 

While students are preparing for the future, there will also be an increased preference for the use of different technological resources. Some of the following methods shall include:
VIDEO-BASED LEARNING
Video-based learning is an ideal way to improve learning and improve student outcomes. Video-based learning offers experts from all over the world quick access. The recent improvements in the video capabilities of numerous handheld devices and easy access to cheap and free video platforms will help to increase video means of learning.

Video-based learning is an ideal way to improve learning and student outcomes. Video-based learning provides quick access to experts from all over the world. Recent improvements in the video capabilities of a wide range of handheld devices and easy access to cheap and free video platforms will help enhance video learning

BLOCKCHAIN LEARNING TECHNOLOGY
Blockchain can be described as an online public database that automatically records and verifies transactions. It can be predicted in the coming year that an increasing number of educational institutions will be using blockchain technology, which not only helps students to trace and share the qualifications of the students with potential employers as a transparent records storage system
ARTIFICIAL INTELLIGENT (AI) BASED LEARNING 
Market research forecasts that by 2023 AI will cross US$ 2 billion in the educational market and growing by 38% CAGR in the 2018-2023 forecast period. Including the development of questionnaires itself, from a former question bank suggestions to teachers to help develop their teaching strategies and personalize the students learning experience, AI and Artificial Intelligence will be incorporated with schools in many ways.
VIRTUAL REALITY MEANS OF TEACHING
A few years ago, virtual reality (VR) came into the world of school technology and has been here for a while. The most common use of VR technologies is the idea of exploring imaginary environments from far away or physically unavailable. It was used in several ways in schools. It is widely used in the medical school as well and, in 2020, will become one of the most common methods of presenting to students artefacts, procedures, locations and historical events.
4. Use of cloud technology for monitoring of student affairs
The use of cloud-based technology for student relationship management will also be increased in 2020. Such methods, for example, speed up the implementation of student relationship management (CRM), student management systems (LMS) and school classroom assessment management techniques.
5. Personalized learning
The learning method of the future is personalization. Personalization ensures that different students who participate in the same course can assign various materials to their path through the learning platform. Their profile, learning style, performance and conduct will be used. Personalized learning will strengthen motivation and provide strong student learning performance.

6. 5G Learning experiences simulated
Although very few parts of the world have access to 5 G broadband today, many countries are testing 5 G technology, with super-rapid speeds experience, 5 G is a platform that turns interactive environments, gaming and learning experiences into exciting experiences. It is believed by experts that 2020 will be a milestone year for 5 G study.
6. Enhanced emphasis on mixed learning
By 2020, more focus will be put on blended learning with a combination of on-campus and off-campus learning to build a balance of the digital connection and human connection. In this method, teachers become more respectful of the learning process that encourages students to learn and continue to learn.
Eventually, 2020 will be the year in which men and computers achieve their full potential. The online learning world grows exponentially and learning will be changed by leaps and bounds in the coming year through numerous technical and physical platforms. In 2020 we the Schoolbic team aim to be a groundbreaking year for a new education pattern, with a rise in teachers ability to help make schooling more open and affordable 
Spread the reason of a school ERP software